Anna McNuff runs the length of NZ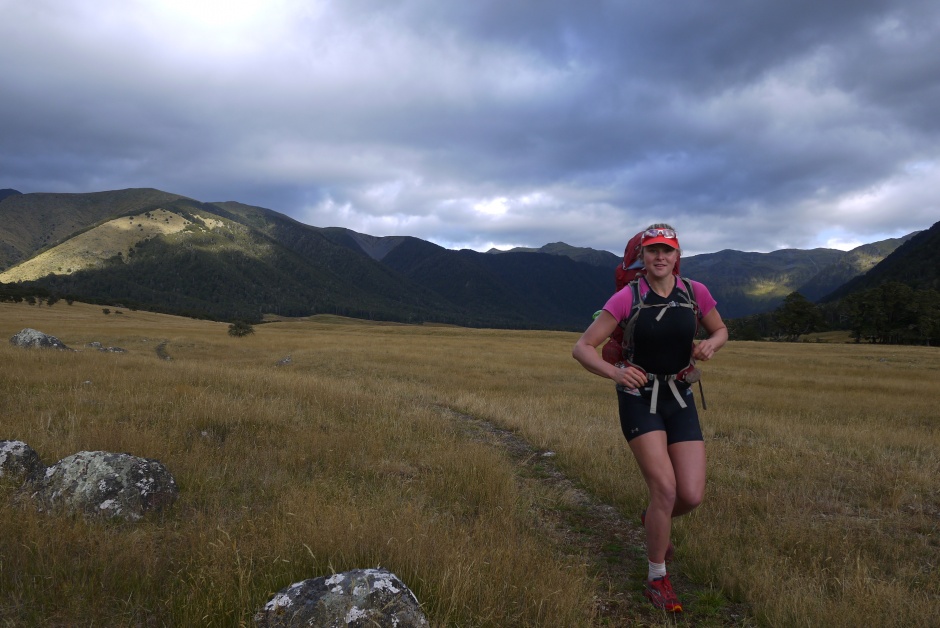 Anna McNuff, a former GB rower and European medallist, began her 148 day run along the Te Araroa trail in New Zealand on 12th January 2015. Having made the journey from Bluff, South Island to Cape Reigna, North Island, this British Adventure Queen shared her experience with the August edition of Rowing and Regatta (pg 14). We are now uncovering the full interview!
What inspired the start of your ultra-endurance challenges?
Having spent many years rowing learning and experimenting how far I could push my body, I had a really strong endurance base, this was also where my pain relationship began. Yet, after hanging up my oars the question "what is my body capable of," still remained. Endurance challenges seamlessly started to weave their way into my life as my quest began to find my limits.
How did you begin to test your limits?
Within the constraints of my city job I began taking on challenges in my holidays, which took form in many different shapes: an Ironman; rollerblading 100km around Amsterdam and running Hadrian's Wall dressed as a Roman, to name but a few. Yet this seldom outburst wasn't fulfilling me nor stretching me enough, I wanted to do more with my life and I knew I could give to the world more then I was giving. Cycling the 50 states of the U.S. and supporting the Superhero Foundation was a great way to start that.
How did you go about preparing for that challenge?
I worked seven days a week, taking on a second job at a bike shop. This meant I had a limited life outside of work for the few months leading up to my departure, but you have to make sacrifices in the short term to help you achieve success in the long term.
What inspired you to run the length of New Zealand?
My challenge of cycling the 50 states challenged me, but there was still a hankering to do more. Looking for inspiration, I read 'Born to Run' which provided my lightbulb; the beautiful New Zealand gave me my playground and the seldom used Te Araroa trail supplied the challenge.
What was your best lesson whilst out there?
I was fortunate to receive generosity from many people who helped me in any way they could, from donating a fresh home-made bread loaf to running with me for days, it restored my faith in humanity. I learnt to remember that as an inherent species we look after each other.
So Anna, out of the 1911 mile journey, what was your biggest challenge?
New Zealand back country is serious and there were many challenges I endured, but the isolation was probably the hardest. I spent three days without seeing anyone, just seeing a footprint in the sand was strangely calming or re-reading texts from friends. I had my safety beacon and GPS to get me through but with no phone signal nor communication to man, the cows kept me sane and I sang to them; the days I didn't sing I knew I was really struggling.
One last serious question, if you had one superpower what would it be and why?
To have an inbuilt teleport so I could transport myself anywhere in the world at the blink of an eye. I'd love to nip to a Greek island for sundown, or Italy for dinner, followed by Havana for some dancing – then go to sleep in my own bed!
Check out this video on Anna's trip
If you want to find out more about Anna and her trip then head to her website at www.annamcnuff.com and follow her on Twitter @AnnaMcNuff