Reading Regatta's roaring success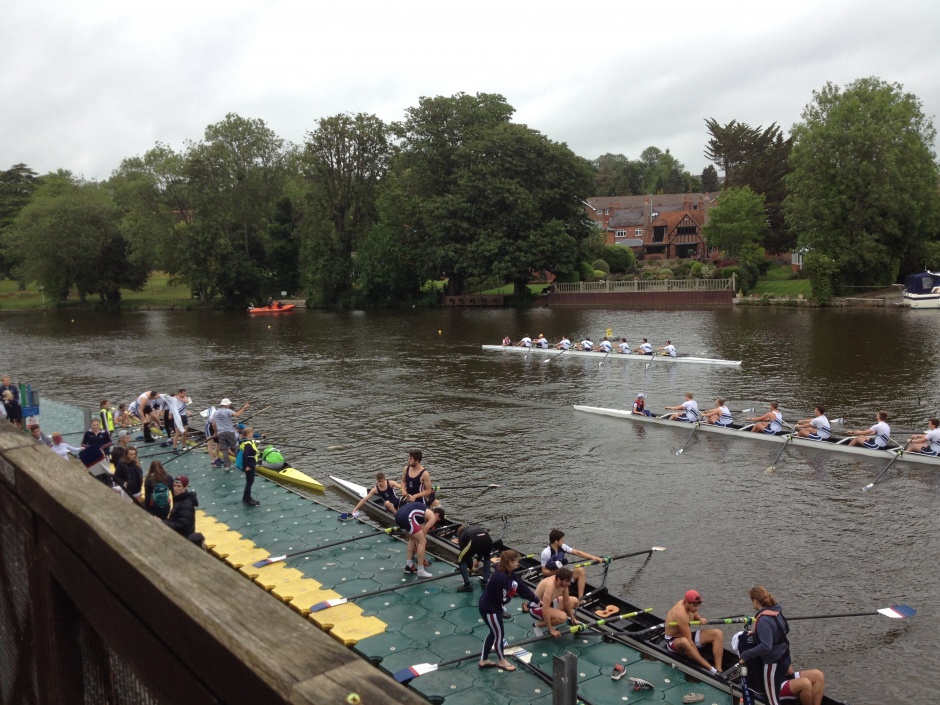 Reading Amateur Regatta hosted 2 full days of racing following entries having closed ahead of the published deadline. With clubs making their final preparations for Henley Women's and Royal Regattas, the event attracted a high standard of crews from clubs, universities and schools around the country.
Racing on Saturday was held over 1500m making it perfect practice for Henley Women's Regatta crews.
In the Senior Women's eights, the final was contested between University of London and the University of Tulsa from the USA. Both crews will race in the Senior eights at Henley Women's Regatta. UL lead the race from the start and showed their strength to take a 2.5 length victory. After the race, bow of the UL crew Suzi Perry said:
"We went into the Regatta on the back of a tough training camp in Wales with the intention of testing the crews speed in the run up to Henley Women's. Although the final against Tulsa was a solid display of what we're capable of, our first race against Nottingham University went anything but 'to plan'. UL came away with wins in 3 of 5 events entered and we're all excited to show the strength and depth of the 2015 Women's Squad at Henley."
In the elite sculling events, Reading University benefited from the advantage of being on their home water and beat Bath University comfortably in the double scull. However, later in the afternoon Bath got revenge when their quad won by half a length. Crew member Alex Wilding commented "Reading is always a good Regatta to come to for some match racing before Henley. It was great to come away with the win in a new combination against some tough opposition"
The 1st VIIIs from Eton and Abingdon raced each other twice in the afternoon. In the Intermediate eights, Eton suffered an equipment failure with Abingdon taking the honours. The "re-match" in the School eights at the end of the day resulted in a 2 length win for Eton.
Speaking after the race, Eton Coach Alex Henshilwood said: "We had three crews in 6 different combinations to race with the aims of getting used to side by side, frenetic, river racing action all day long and we weren't disappointed. Reading Amateur is a crucial regatta for preparing our Henley crews this year and we all benefited from a smoothly run regatta with friendly and efficient volunteers helping to get things done."
The course on Sunday was over 1100m and there was also a Mini-regatta held over 500m held in the middle of the day for J12 – J14 crews. One of the most exciting races of the day was the penultimate race which was the final of W.IM2.8+. The race was an all-American affair between the University of Tulsa and Kent School and resulted in a 1 foot win for Kent School.
Speaking after the event, Entries Secretary Adrian Champion said: "We have enjoyed another year of a fully packed racing programme with over 19 hours racing, along with some fantastic close races. We had entries from across the country and 4 clubs from the US. We'd like to thank everyone who competed and to all our volunteers. We're looking forward to next year, 11th and 12th June!"
Full results from the Regatta are now available at: http://www.rar.talktalk.net/html/results.htm