Blenheim Palace Junior Regatta success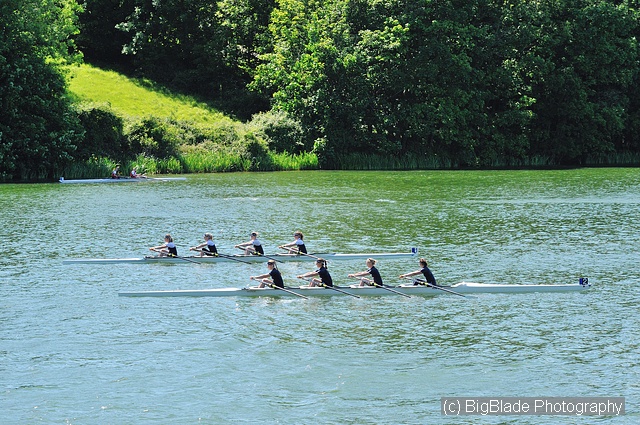 Over 300 athletes aged 14 and below arrived at Blenheim Palace early on 6 June for the fourth Blenheim Palace Junior Regatta.
Staged on a stunning lake in the palace grounds in the Cotswolds, set against a backdrop of the impressive birthplace of Winston Churchill, the event offers a rare opportunity for young and often first-time scullers to experience competitive racing over a four-lane 500m course.
Despite challenging conditions presented by a strong cross wind, 58 races were successfully run and medals were awarded to athletes from 18 of the 22 clubs in attendance, with Nottingham and Union Rowing Club crowned Victor Ludorum.
The event was interspersed by two exhibition races, closely watched by competitors and their supporters. Sebastian Johnson, an adaptive TA sculler from Falcon RC, raced in a double with Joel Garden against three crews from Hinksey Sculling School and Falcon RC. After starting the sport in September 2013, Sebastian has progressed hugely and racing at Blenheim was a great achievement.
Eight members of the victorious Oxford University Women's Boat Club overcame a clash off the start and executed a competitive race in two quads with commentary from Oxford coach Christine Wilson.
Winners were pleased to be awarded their medals by members of OUWBC, with one Nottingham Union medallist commenting, "I can't believe I actually shook hands with the Oxford Boat Race winners!"
Oxford-based Hinksey Sculling School, who inaugurated the event in 2010, are already hard at work planning the next event in 2016. Interest levels are certainly high, with a Ross RC member remarking, "We'll be back! Brilliantly run event…perfect for less experienced kids."
More information at www.hinkseysculling.org.uk
By Alice Carrington-Windo
Photos by BigBlade