The Row2Rio Challenge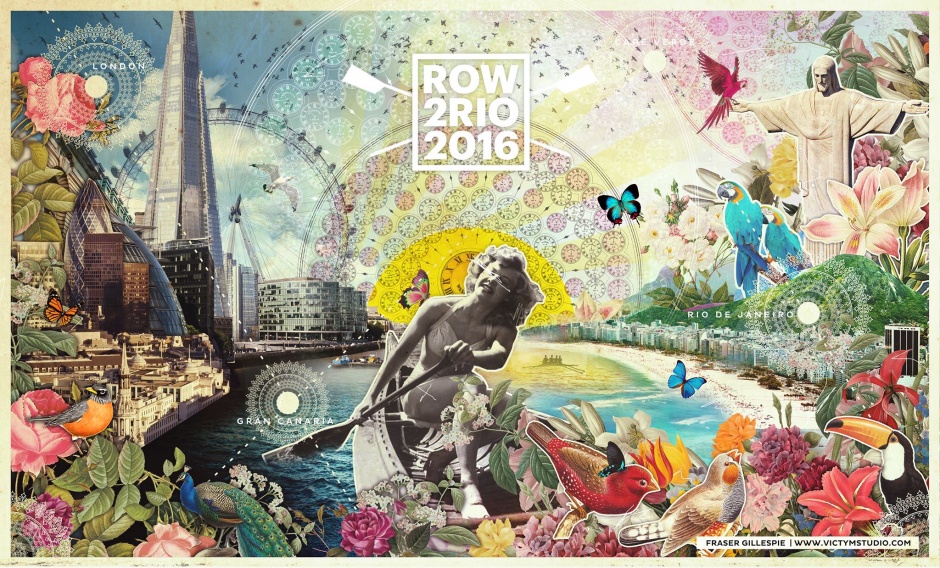 A trio of friends from London will be embarking on an astonishing voyage next year by cycling and rowing to Rio de Janeiro for the 2016 Olympics, raising money for Macmillan Cancer Support.
The team will start their five-and-a-half month journey by cycling from London to the coast of Spain. From there they will row across the Atlantic Ocean to North Brazil, where they'll hop back on the bikes and head down to Salvador. For their final leg, they'll row the rest of the way to Rio.
This won't be smooth sailing with the crew set to encounter 60ft waves, whales, sharks, mile long tankers in shipping lanes and extreme weather and temperatures.
In order to tackle a challenge like this, each member will have to put on at least two stone in extra muscle prior to departure to cope with the 6,000 calories that will be burnt each day.
Johnny Keevill, one member of the team that is preparing for the gruelling challenge at PureGym on Caversham Road, commented: "My uncle was the first to climb Menthosa in the Himalayas, a feat I greatly admire and something that has inspired me to push myself to achieve a challenge that will attempt to be as formidable and unique. Row2Rio I believe meets those criteria."
The boat that the crew are planning to use will be built out of carbon and epoxy, measuring 7.2m by 2.0m. Both the boat itself and all equipment on board will be kept as light as possible to maximise speed and efficiency.
Mark Dickson, General Manager at PureGym Reading, added: "This will be a monumental effort from the crew and we look forward to supporting all of their training requirements and fundraising efforts ahead of the trip next year."
For more information on the trip or to make a donation, visit http://www.crowdfunder.co.uk/row2rio2016/