Northern Region's Sunday League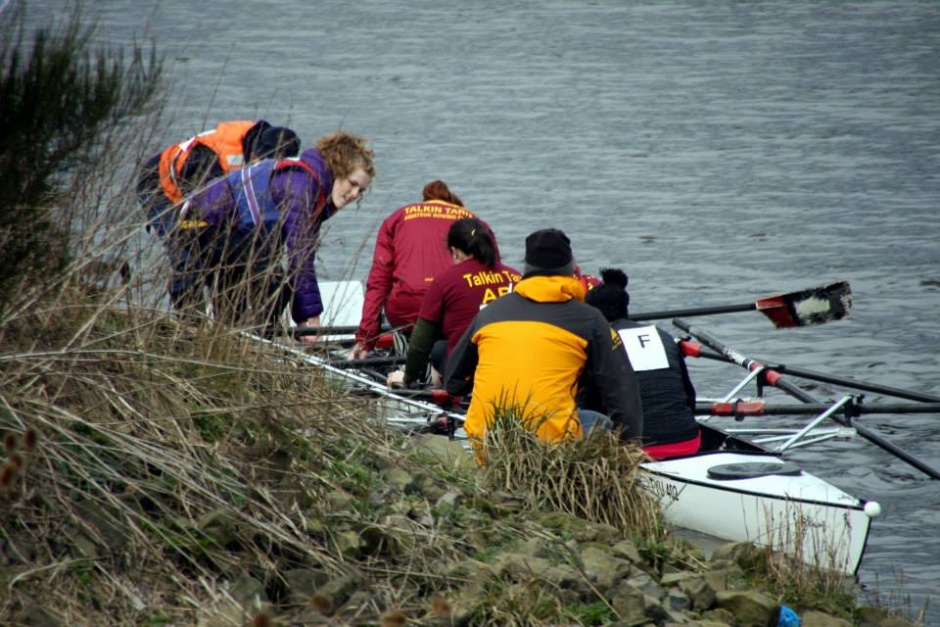 Crews shone through in damp and windy conditions on the Tyne last weekend as the 2015 "Sunday League" in the northern region kicked off at Tyne United. This is the fourth year that the league has run in the north with more clubs than ever taking part, bringing new faces and some returning league veterans.
All eyes were on "UpTyne Funk", the team from Tyne RC, who will be looking to retain both the open and women's league trophies from 2014. "UpTyne Funk" went on to win all four of their races to claim the top of the leader board. However they will face close competition in the future with four different teams holding second place each with three points. "Hexa-Gone" from Hexham RC, "UNO dos tres cuatROW" from University of Northumbria BC, "DARC Desperados" from Durham ARC and "Somewhat Wreck" from Tees RC will all be chasing the heels of the leading Tyne crew.
In the women's league only three crews took to the water due to some late changes. There was still some great racing between the crews with "Tyneapple Chunks" another Tyne RC crew winning both of their races to claim top spot in the league being chased by the "DARC Dippers" from Durham ARC in second.
It's all to play for with a potential twenty-eight points remaining in each league over the coming seven events finishing at Tyne RC on the 4th of October. The league will take crews all over the northern region, from the historic world heritage views of Durham, the calming countryside at Talkin Tarn to the choppy coastal waters of Tynemouth. It's going to be an exciting league for 2015!
Keep an eye out for new leagues starting in other regions in the summer.
Photos from the Tyne United event can be found here…
A video of the day can be found here…
And the full league table can be found here…