Northern universities dominate BUCS 4s & 8s Head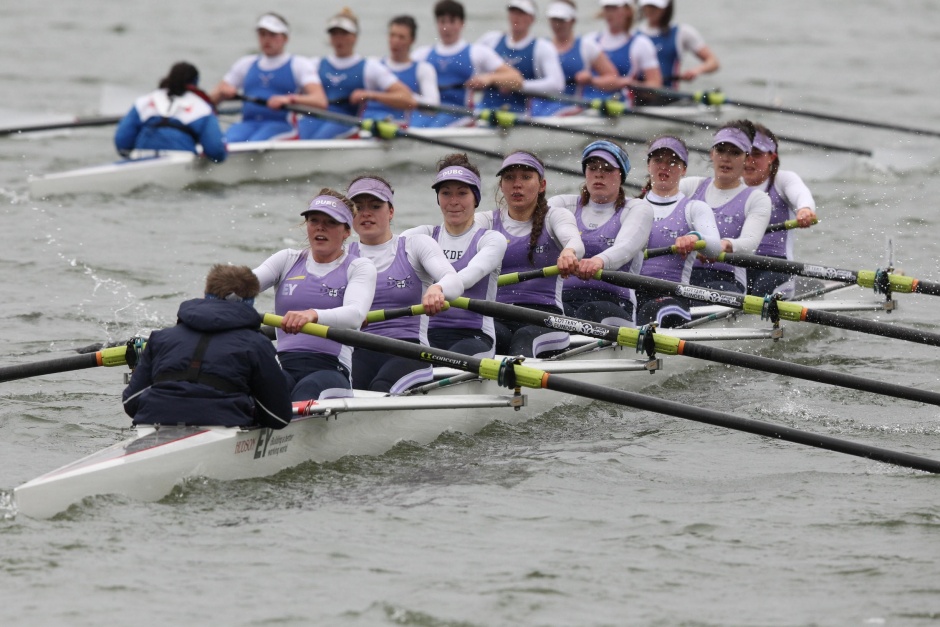 Despite some last minute changes to plans, over 40 universities travelled to Boston for the BUCS 4s & 8s Head. Owing to forecasted weather conditions, championship and intermediate events were moved forward from Sunday to Saturday with the beginner events unfortunately having to be cancelled.
The championship events were dominated by northern universities, with Newcastle, Durham and Edinburgh finishing first, second and fourth respectively in the medal table taking 28 of the 51 medals between them. Third-placed Reading picked up three golds, one silver and two bronzes medals despite only entering sculling categories. Their wins included both men's and women's intermediate quads which were new to the event programme this year.
Durham showed their strength in the women's sweep events with wins in championship and intermediate eights, championship fours and lightweight fours. After racing, Mimi Carlton who picked up two gold medals said: "It was a great opportunity to test out our speed and experience a racing environment in preparation for the Women's Head in two weeks.
"Despite the tough conditions, the day ran smoothly, and our squad was delighted to see our hard winter training paying off. But it is back to the grind tomorrow morning, as we turn our focus to the upcoming challenge of the Women's Head."
Newcastle continued to dominate the men's sweep events winning the championship eights and their second and third eights taking gold and silver in the intermediate eights. This followed their wins in championship coxed fours and fours and intermediate coxed fours in the morning division.
Edinburgh University picked up six medals proving that they are ones to keep an eye on. Head of Rowing Colin Williamson summed up their achievements: "The event provided further encouragement to me that Edinburgh are now not only able to compete with the best in British university rowing, but can beat them too.
"I was especially pleased with a return of two golds and a silver from our three quad entries, showing that our exciting group of GB hopefuls have transferred their encouraging trials performances into big boat speed."
"The women's eights' performance was exciting. Edinburgh have been strong in this category in years gone by, but have been a bit quiet of late. I think this new young crew will reassert EUBC as major contenders in this boat class as we move through the season."
At the end of racing, Fiona Rennie, Chairman of the BUCS Rowing Sport advisory group said, "It was lovely to see a spread of medal winners from 15 different universities – congratulations to Essex, York, Surrey and Warwick who were amongst those 15. Particular congratulations to Newcastle who dominated the medal table with some very strong performances – taking home six of the 18 gold medals.
"A big thanks also to the large team of volunteers who also rearranged their weekend at short notice and were as good natured and enthusiastic as ever in supporting the event."
Provisional results from the event are now available at: http://bucs.org.uk/page.asp?section=15324&sectionTitle=4s+and+8s+Head.
Report by James Lee. Photos from Rowing Photography.