Masters of Trentside 2015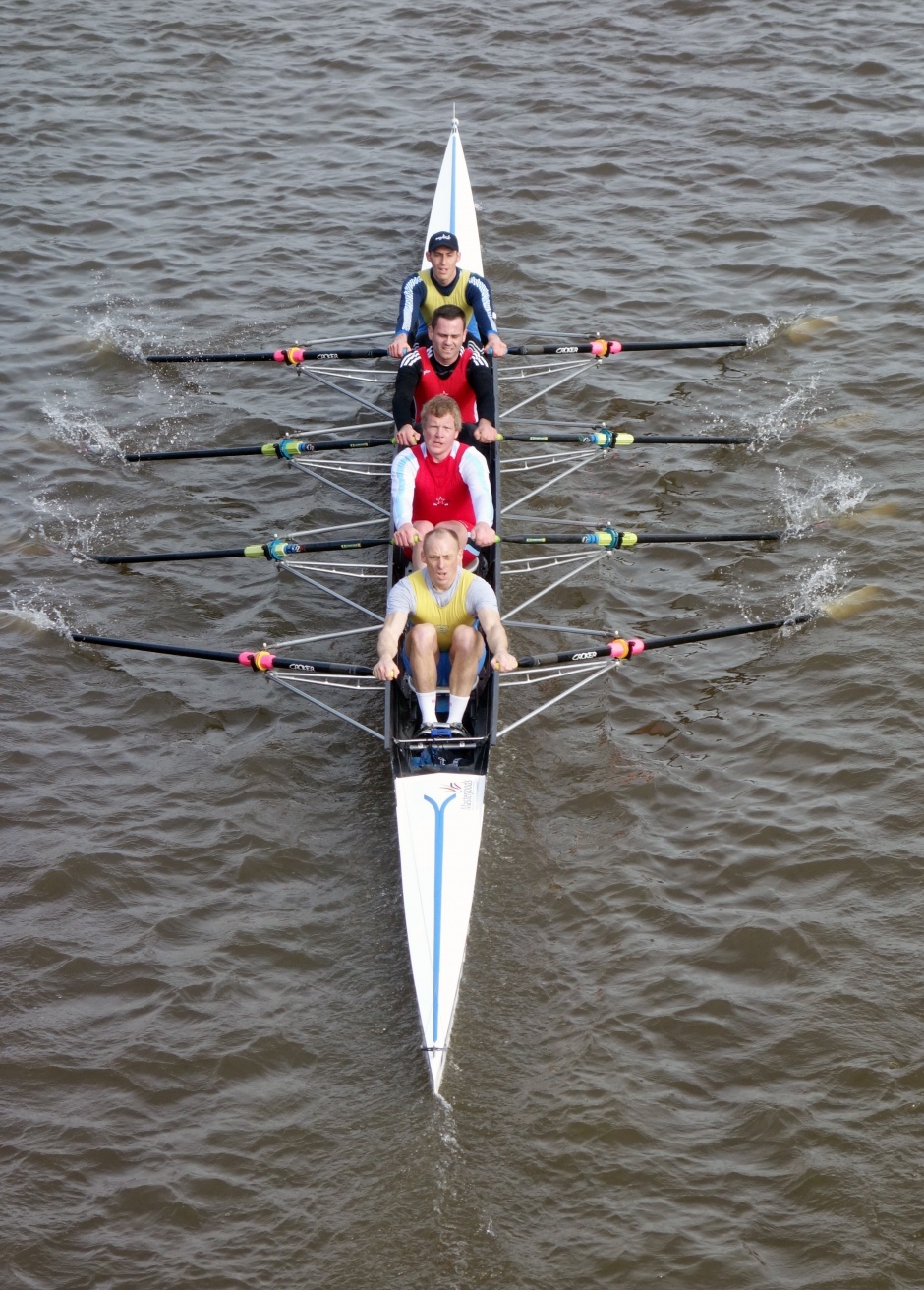 On February 28th Veteran crews from the Tyne, Wear, Great Ouse, Ouse, Severn, Dee, Nene and more converged on the River Trent to compete with Nottingham's finest in an attempt to become 'Masters of Trentside'.
Local rivals Nottingham and Nottingham and Union Rowing Clubs combined to run a very successful event, with competitors from 27 to 85 racing in Masters events from A to I.
Brainchild of Chairman Tony Lorrimer, who also designed the unique medals, the event was run in two divisions – Division One for Men's Fours and Women's Eights and Division Two for Women's Fours and Men's Eights. The course was from Clifton Bridge to the Training Ship Orion, a distance of 5,700m
Race day weather was overcast and cool. River conditions were good, with a steady flow and flat water making for good racing.
Division One was won by a Peterborough/Star Quad leading Leicester Rowing Club by 10 seconds. Other winners in the morning event were: Nottingham and Union Masters F Quad, Reading Rowing Club Masters H 4+, Bridgnorth Rowing Club Masters E 4+, Nottingham Rowing Club/Derby RC Masters F 4+, Burton Leander RC Masters C Quad,York City RC Women's Masters C Eights, Nottingham Rowing Club Masters D 4+, Durham ARC Women's Masters D Eights and Newark Rowing Club Masters C 4+.
Division Two winners were Bedford/Nottingham Rowing Club Masters G Eight. Other afternoon gold medallists were: York City Masters D Eights, Leicester/Trentham Women's Masters C Quads, Nottingham RC Women's Masters D 4+ and Durham ARC Women's Masters D Quads.
Nottingham RC's rowers took the bragging rights at the end of an excellent day's racing, taking home five medals.