Countdown to Head of the River 2015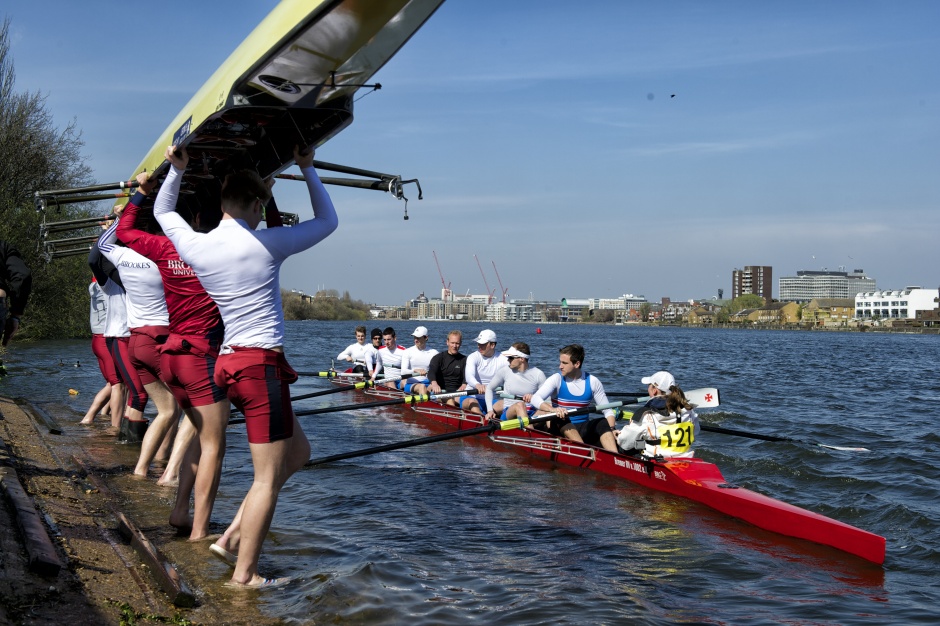 The Head of the River Race, the largest processional rowing race held on the Thames, and the biggest race on the winter calendar, takes place this Sunday. At midday, 345 crews will take to the water and race the 4.25 mile Championship Course from Mortlake to Putney.
New pennants are being offered for Intermediate 3 and Novice crews, where both academic and club divisions will earn pennants. While some of the clubs are bringing fewer boats, 37 new crews have entered and the trend reflects the major expansion of the sport after London 2012. Fulham Reach is a new club on the Tideway and makes its debut for the north London supporters deprived of Premiership football. After the Marathon, this is the biggest single mass participation race in the capital.
The result is a unique spectacle and a carnival atmosphere along both sides of the river, especially near the clubs and pubs; the more so as those who have finished increase in number over the few hours of the procession. After a drink or so, provisional results will be posted from the race HQ at the Putney Embankment until the final race order and the destination of the Trophy is calculated and announced and posted as soon as possible, after any protests, penalties etc. A new Head of the River will be announced.
This week, in anticipation of the race, we will be holding a race countdown on our social media pages, with a different theme each day…watch this space!
For more information on the race, please visit their website here.