Trafford hosts successful Head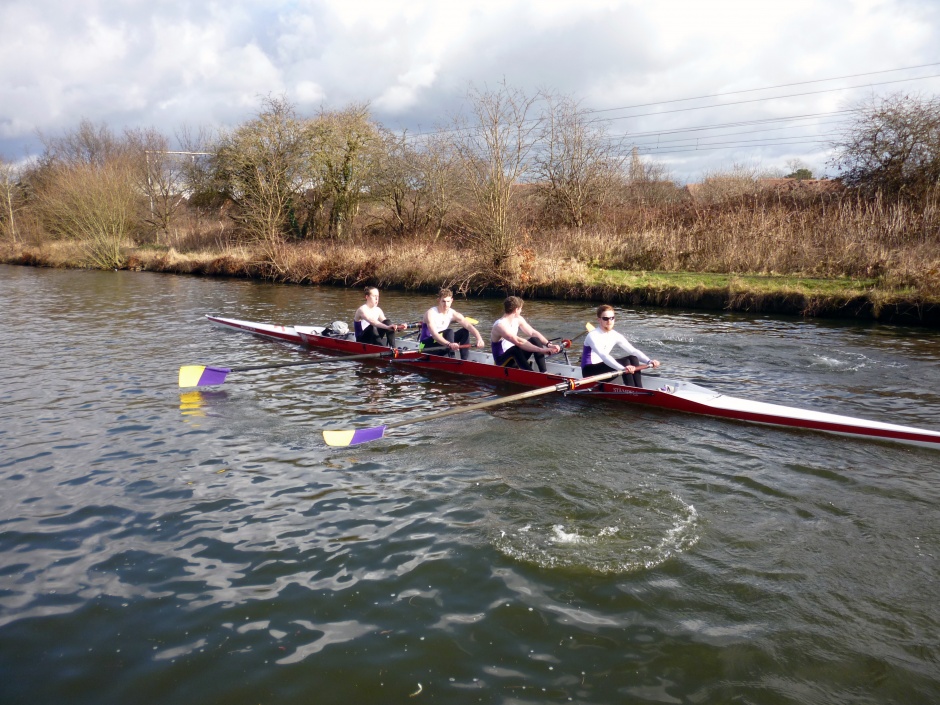 On a day that started with hail stones and snow but ended in glorious sunshine, the Trafford Head took place on Saturday 21st February.
Raced over a long course of 3200m and a short course of 1000m with three divisions for each, the hosts, Trafford RC, fielded a record number of entries.
Novices to elite rowers navigated the calm waters, representing 18 clubs, schools, and universities. Amongst the usual suspects of eights, fours, quads, doubles and singles, there was also the appearance of a WJ13 composite octuple from Nottingham Union / Nottingham RC who rowed the 1000m course, time only. The young athletes displayed talent and skill to finish with a time of 4:27.6.
The winners were well spread amongst the various teams. The 1000m course, ideal for novice juniors, saw successes for Royal Chester RC, who's J14A.2x recorded the fastest time of the day with 04:14.3, as well as wins for Queen's Park High School, Warrington and Hollingworth Lake amongst others.
The determination and effort of the juniors on the short course was a match for any senior eight or elite single. It was clear these young athletes wanted to win, and the straight course was an excellent setting for some of the crew's first races – and first wins.
The longer course saw some challenging races, including collisions, capsizes and spectacular demonstrations of rowing. The fastest time of the day was set by Manchester University IM1.8+ racing time only at 10:10.6 – one of 15 crews entered by the University who saw a return of 10 category wins. The University Rowing Club, whose success is equally matched between the men's and women's crews, continues to grow in strength and success.
Large teams were also entered by Liverpool Victoria, Northwich, Royal Chester, Runcorn and Trafford, all who experienced various levels of success. Queen's Park High School (QPH) entered 10 crews, dominating the J14.1x category with 5 out of 6 entrants, although it was Pengwern BC who won the event by just under 3 seconds. QPH, however, produced wins in the J13A.1x and J14A.4x+.
A successful day's rowing was made possible by the hard work and friendliness of Trafford RC members who organised an event many will remember for great wins or just a great experience. As one of their organisers commented, "We are only a small club, and it is great to see so many clubs coming here and supporting the event."
Results can be found at www.traffordrc.org.
Article and photos by Andrew Lowe