Durham hosts successful Small Boats Head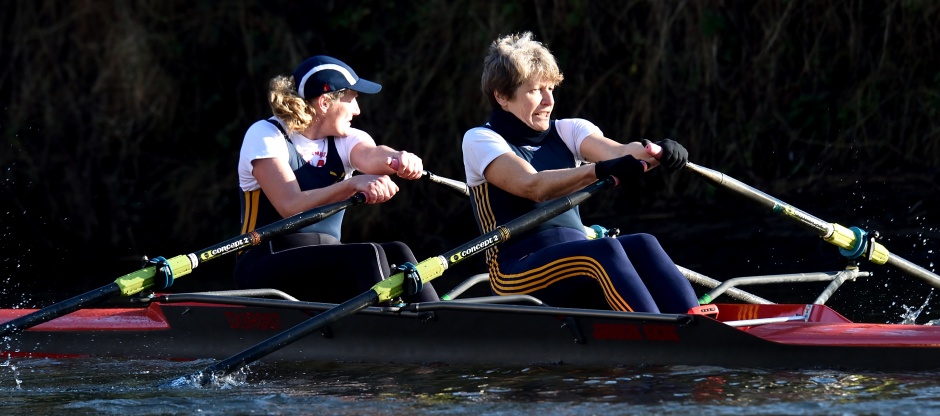 Despite concerns over snow melt in upper Weardale Durham Small Boats Head went ahead as planned on Saturday 7 February. Staged by Durham Amateur Rowing Club (DARC), this major event in the Northern Rowing calendar takes place over an 1800 metre course on the River Wear in the magnificent setting of Durham's historic city centre.
The race is always eagerly anticipated following the winter break and this year was no exception, attracting over 350 entries with a good mix representing clubs from throughout the region.
There were competitors of all ages from the J13s of the newly formed Chorister School Boat Club and the many Durham University students through to the seasoned veterans of the host club. Being relatively short in terms of distance the event has four divisions, allowing coaches to try out different crew combinations in a single day's racing – a valuable asset to those preparing for the Tideway heads.
The size of entry and narrowness of the river present a challenge to competitors and officials alike with logistics needing to be finely tuned. Around the halfway point crews round a turn to confront Elvet Bridge whose arches, reputedly the narrowest of any racing course in Europe, need to be negotiated at racing speed, before the course veers away to the finishing straight. The easily accessible city centre location draws many spectators to witness the spectacle.
On the day DARC's J18 coxless quad narrowly held off the club's senior men's quad to claim top honours with a time of 6:31.1, with Durham's J18 girls' quad also claiming top spot in the women's race. Van Mildert was the fastest college crew to complete the course. Several novice crews gained their first taste of competition, with Trevelyan College taking the novice 4+ award.
DARC was the most successful club overall, securing victory in 26 of the 72 categories contested. It was certainly a successful weekend for Gill Prescott, winning the women's masters single and double sculls, with partner Helen McMillan, on Saturday before both headed off to London to take part in Sunday's British Rowing Indoor Championships where Gill took the British 2k title in the 55-59 age category.
Organisers and competitors were delighted with the success of the day's proceedings and much praise is due to the many volunteers for enabling the event to unfold efficiently and safely.
Full results are available at www.durham-arc.org.uk/results/dsbh15.
By Colin Lawson. Photos by Al Johnston.