Doncaster hosts record-breaking South Yorkshire Head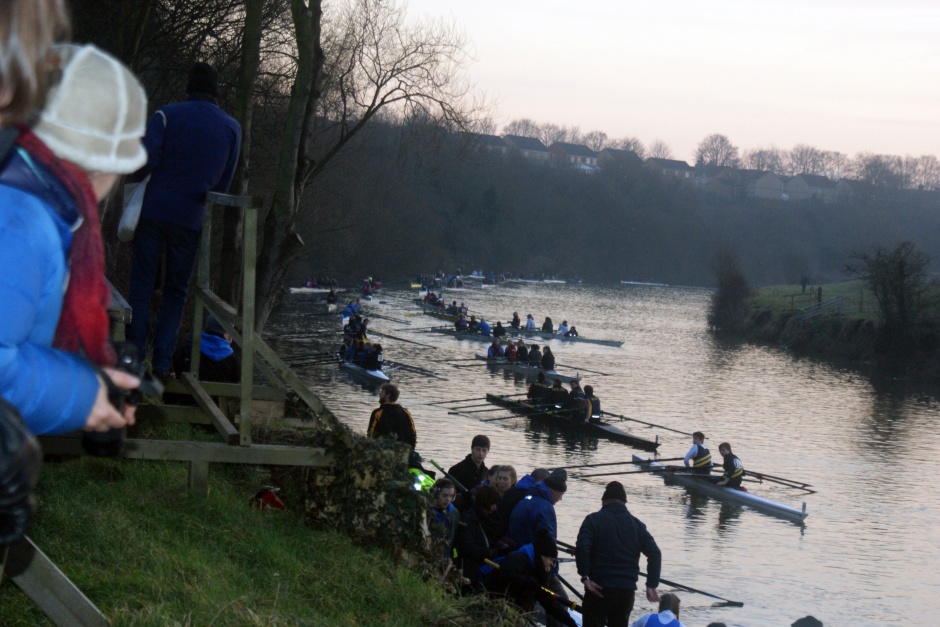 Doncaster RC hosted the South Yorkshire Head on Saturday (7th February). The event, sponsored by Sheffield and Doncaster Rowing Clubs, has not been held for several years due to ice and flooding. However, this time it went ahead and, with the highest number of entries the event has had to date, resulting in an enjoyable event that produced some outstanding results.
The day comprised three divisions, racing a 4,000m course on a gently meandering River Don. Over 170 crews competed, with athletes of all ages, abilities and experience, braving the cold to compete – a witness to the growing popularity of the sport in the Yorkshire region.
The fastest time of the day was an impressive 14:14 by a Sheffield University IM3 8+, one of 33 eights competing throughout the event.
St Peter's School, York, had 19 crews competing, with many experiencing their first races. Taking part in several different categories, the young students put in some excellent performances showing great determination. The coaches and parents were constantly assisting, encouraging and cheering the crews throughout a long day.
For the many spectators, the clubhouse gave a great view near the halfway point of the course. They cheered and shouted, hands clasping hot drinks, as they watched the racing while trying to keep warm. Many competitors commented how uplifting it was to hear the support as they raced through the bend and on towards the finish line – a line which many thought would never come as they fought hard to keep up gruelling stroke rates for the whole four kilometres.
York City RC had by far the most successful day with 22 category wins, including IM2 singles and quads, J14 single, double and quad, WJ15 single, and WIM3 8+.
The fastest single of the day went to Doncaster Schools RA in IM1 1x with a time of 16.56.
Months of preparation and hard work paid off with the day being a huge success. Doncaster RC are hoping to host another head race later in the year in celebration of the club's 25th anniversary.
Full results can be found at www.doncaster-rowing-club.org/syh.
Report by Andrew Lowe. Photos by Andrew Archbold.