Gregory issues BRIC rallying call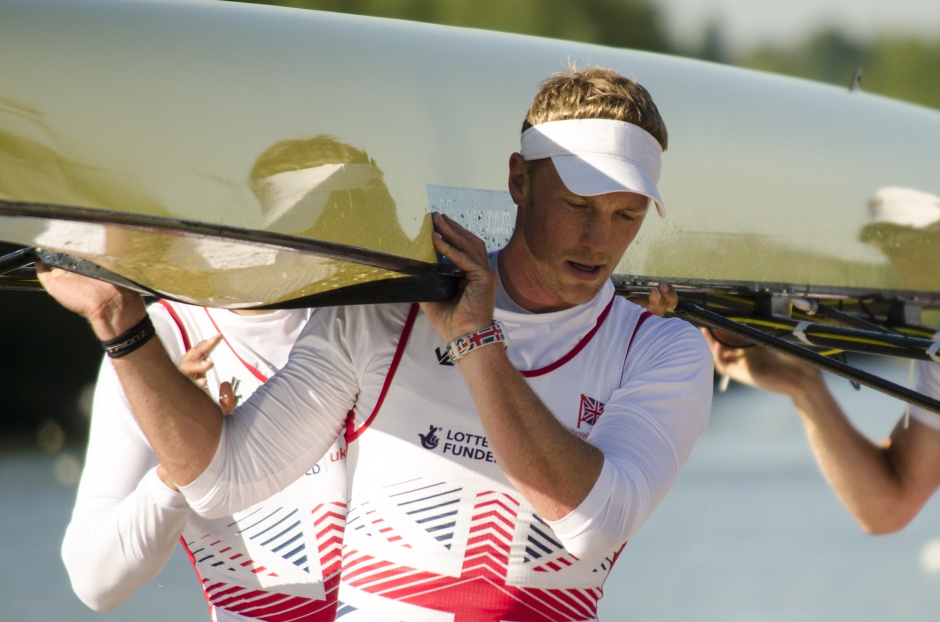 Alex Gregory has issued a rallying call to rowers across the UK ahead of the British Rowing Indoor Championships – "get yourself entered!"
Gregory and other stars from the GB Rowing Team will be competing at the February 8th event, rowing alongside the public in the iconic London 2012 Olympic Velodrome.
"There's an opportunity coming," the Olympic Champion said on his blog, http://alexgregorygb.com/blog/. "It's the chance to set a goal, get fitter, stronger, learn a new skill or improve on an old. It's the perfect way to kick-start a new year's resolution, it's the British Rowing Indoor Championships."
"I think it's going to be a really great event in a truly unique setting. Whether you choose to get a team of work colleagues together or set out on your own, why not get an entry in and make a move for that machine in the corner of the gym. I'm hoping to be part of a relay team, so see you there!"
Entries for BRIC are now open, and competitors can access an 'early bird' discount until Thursday 18th December. British Rowing has also announced a special rate for groups, with entries costing just £26 per person (£16 for students/juniors) for groups of 10 or more.
For a host of top training tips from Olympic rowing legends, check out our one-off FREE Rowing & Regatta Indoor Rowing Special: http://indoorchamps.britishrowing.org/prepare.