Teesside Rowers face 24-hour challenge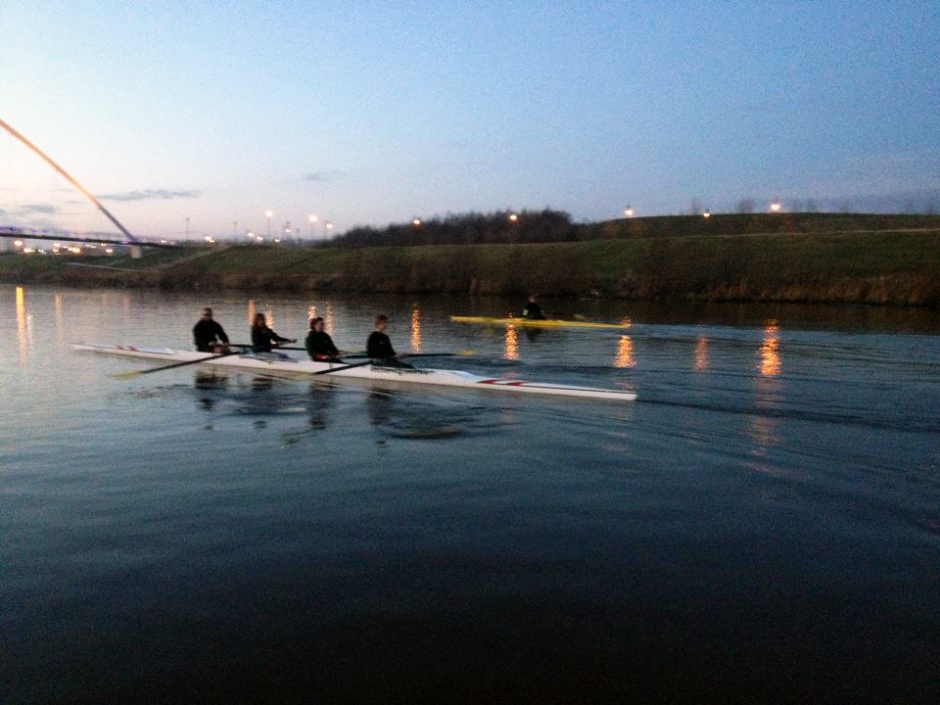 On February 15th, Teesside University Rowing Club will start a 24-hour row to raise money for Cancer Research UK.
Using a couple of indoor rowing machines set up in the university bar, Teesside University's rowers will row through the night – each member of the club completing an hour-long stint.
The club are currently fund-raising online and by text, and all the money raised via Teesside's JustGiving page going directly to Cancer Research UK. Fund raised during the event will be split between the charity and the club.
"Teesside University RC doesn't get much of a mention when it comes to rowing," said the club's Lyndsey Ross. "However, I'm sure that this event will inspire others to try rowing. We aim to raise as much money as possible for both our club and cancer research… we will row through Friday night, staying strong, and will keep pushing until we reach the finish line."
To sponsor the Teesside Rowers' 24-hour challenge, visit http://www.justgiving.com/TeessideRowers or text TURC99 followed by the amount you would like to donate to 70070 (eg "TURC99 £5").