Shrewsbury teachers to take on 100 mile row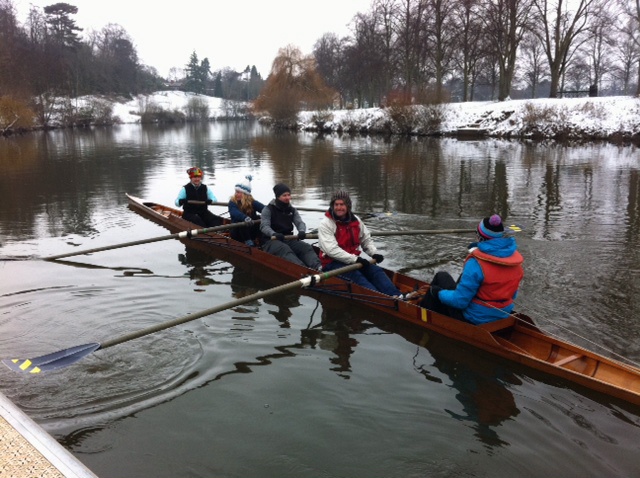 Six PE teachers from Meole Brace School in Shrewsbury are taking on a gruelling rowing challenge in March – rowing 100 miles for charity.
On Saturday 2nd March, Emma Wareham, Jamie Norman, Adam Smith, Jess Sanders and (coxes) Mike Thomas and Lee Barre will set off in a coxed four from Montford Bridge on the River Severn.
The crew will row for 15 hours over the next two days, finishing at Upton-upon-Severn on Sunday 3rd March.
Just one of the six crew members has previous experience of rowing, and the six participants have been training since November to make sure they're up to the challenge.
"Why are we doing this thing?" the crew asks on their Just Giving page. "We know a precious little girl called MIA, who has recently had open heart surgery at the Birmingham Children's Hospital – an operation that has saved her life. Mia is only four months old.
"Birmingham Children's Hospital have been amazing at looking after Mia as well as supporting her family through this very difficult time… We are doing this challenge for Mia, and for the fantastic work Birmingham Children's Hospital do for children and families alike."
So far, the team has raised close to £2,500 for the Cardiology Ward of the Birmingham Children's Hospital. To help them reach their target of £3,000, visit their Just Giving page or text "MBRC 48 £X (where X is the amount you would like to donate) to 70070.
You can also help cheer on the team on Saturday 2nd March, as they row past Pengwern Boat Club at 8.30am. Tea and coffee will be available at the club from 7.30am.