Ross Juniors enjoy Wycliffe Head success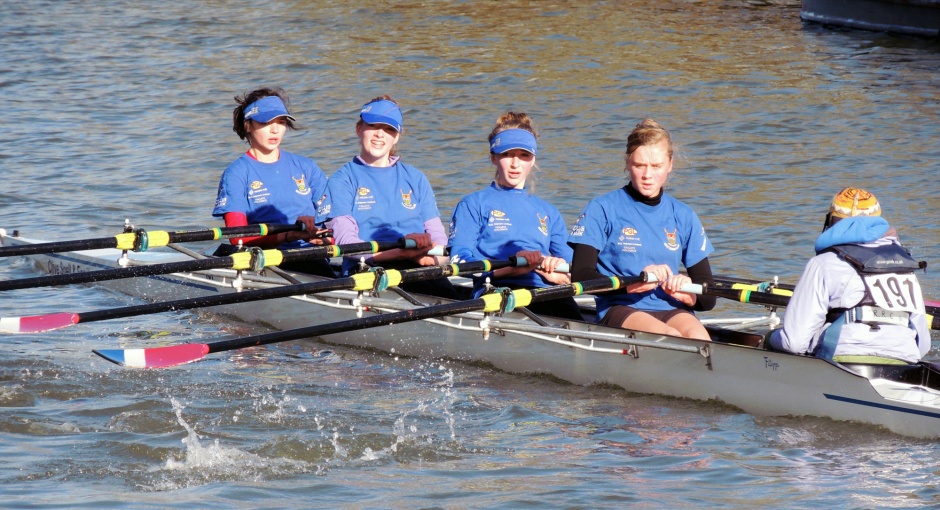 Ross Rowing Club took two junior crews to compete at the Wycliffe Head, a top quality event attracting entries from around the country.
The Women's Junior 14 Coxed Quad made up of Scarlett Brodholt, Jess Saxon-Macrostie, Echo Callaghan, Naomi Banks-Martin and Anna Barker (cox) won their event in scintillating style against nine other crews from as far afield as Chester and London.
They completed the 4.5 km course one minute and 17 seconds faster than the second-placed crew, drawing praise from the banks for their excellent technique, power and fitness.
The Ross Rowing Club Junior Academy's Women's Junior Eight also had an encouraging outing over the 4.5km course.
The crew enjoyed their first experience of a long distance head in preparation for the Women's Head of the River on the river Thames in March.
Key areas of development were identified and the squad is now focusing on its preparations back at Ross.
This regional news was sent in by Ross Rowing Club. If you would like your club's news to feature on the British Rowing website, contact [email protected].