Olympians launch Explore Rowing at Reading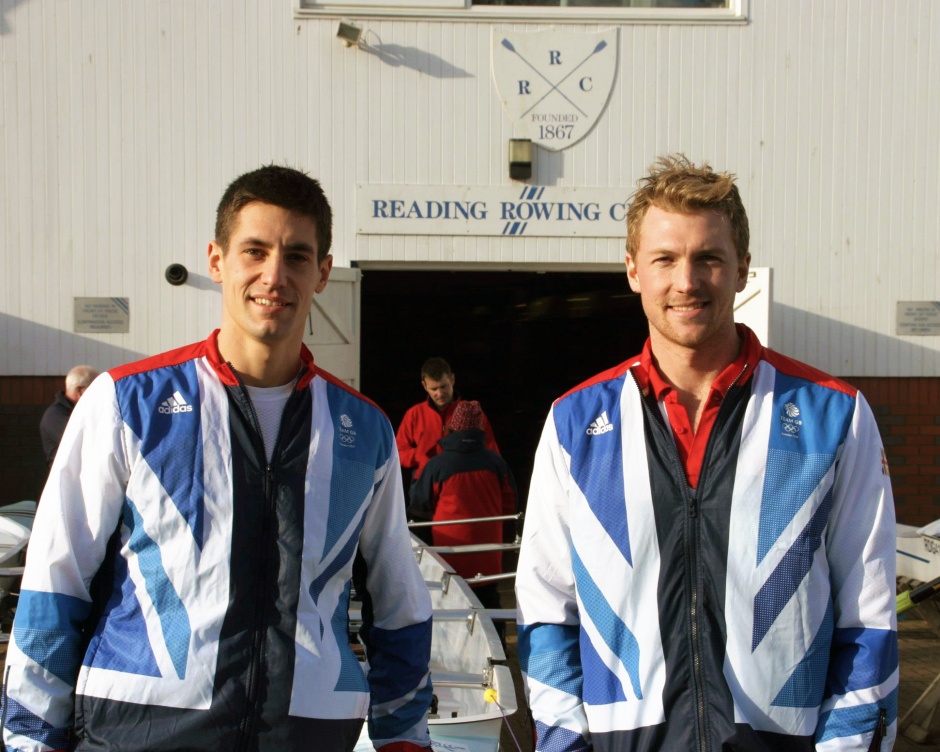 London 2012 gold medallist Alex Gregory and finalist Sam Townsend returned to Reading RC on Saturday, to help launch a new Explore Rowing project.
Reading RC has purchased two stable Explore Rowing boats thanks to a match funding grant of close to £11,000 from British Rowing, boosting the club's ability to bring rowing to a new audience in the area.
The new boats will be used as part of the club's successful Learn to Row courses, enabling the wider Reading community to explore the Thames.
"Reading Rowing club is a strong and growing club, giving the people of Reading an opportunity to row at all levels," said Club President John 'Bosco' Ridge. "We're very thankful to British Rowing and Sport England for the support and funding to make this happen.
"We're delighted to have Alex Gregory and Sam Townsend, two oarsmen who have achieved at the highest level, returning to where it all started for them to help us launch the Explore Rowing program and we hope this will inspire a new generation."
Explore Rowing Programme Manager Rich Stock added: "The opportunity to try a new sport for the first time is often all a person needs to catch the sporting bug. The Explore Rowing project is a great way for everyone to try rowing and get a quality sporting experience that will encourage them to stay involved."
For more information about Reading's upcoming Learn to Row courses, visit http://www.readingrc.com/join/learn-to-row-course-adults. To find out more about the club's Explore Rowing Programme, contact Rachel Taylor at [email protected].