Cornwall School Games 2013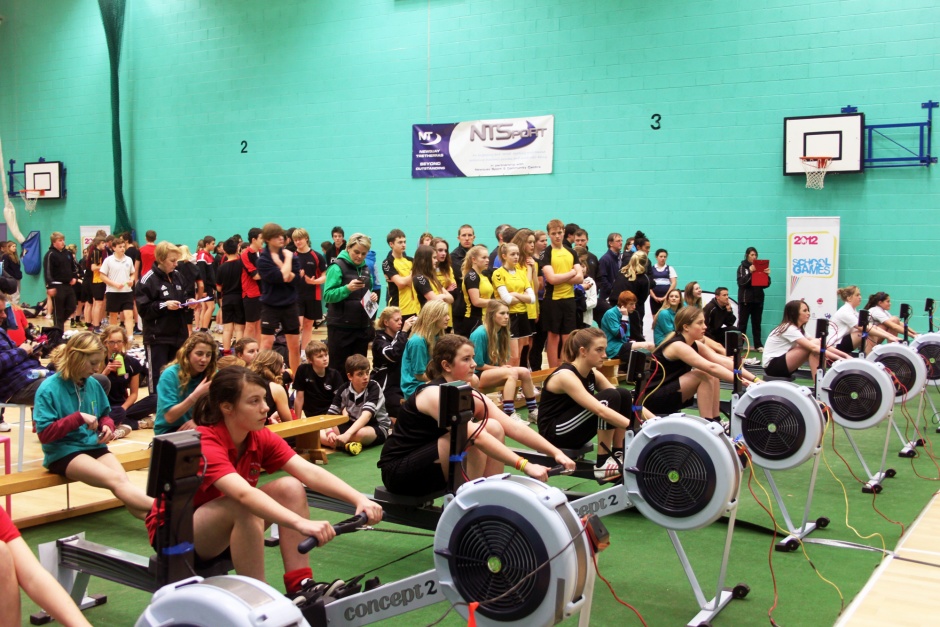 Friday 25th January saw the Cornish Indoor Rowing Championships for Secondary Schools – one of the first events to run as part of the 2013 Cornwall School Games.
More than 180 participants in school years 7-13 competed using the 'Go Race Indoors' framework – an increase of over 50 participants from last years event. The 2013 competition was run in a partnership between Cornwall Sports Partnership and British Rowing staff, with Newquay Tretherras School / Newquay Sports Centre once again providing the venue.
The year 7-11 categories saw some strong performances, with 10 rowers scoring 100 per cent or more of the British Rowing gold medal standard. The competition saw entries from 19 secondary schools, including a large contingent from Pool Academy – newcomers to indoor rowing competition. Several of these schools have strong partnerships with local rowing clubs, offering water-based sessions as well as indoor rowing.
The event also saw a category for year 12/13 pupils, with 14 rowers taking part from sixth forms and colleges.
A huge thanks to the following who made the event possible: British Rowing staff for running the day; Cornwall Sport Partnership; Newquay Sports Centre and Tretherras School for the venue, equipment and sports leaders and Newquay Treviglas for their machines.
The next Indoor Competition in the West Region is the UCP Marjon West Regional Schools Competition on the 4th March, which this year will incorporate the Devon School Games. It is also expected that several West Region schools will attend the National Championships in London (NJIRC) at the end of March.
In late June (date tbc), gig rowing will feature as part of the Cornwall School Games event for the third year in the row. Schools are being encouraged to partner with local community clubs and form teams to enter in four different categories. It is hoped that forming these links will create a legacy from the games and allow more young people to access sport through community clubs.
To see the results from the 2013 Cornwall Indoor Rowing Championships for Secondary Schools, visit westregionrowing.blogspot.co.uk.
For more information on Rowing in the West Region contact [email protected].
Rhiannon Halliday, West Region Development Officer