Looking for an epic rowing challenge in 2013?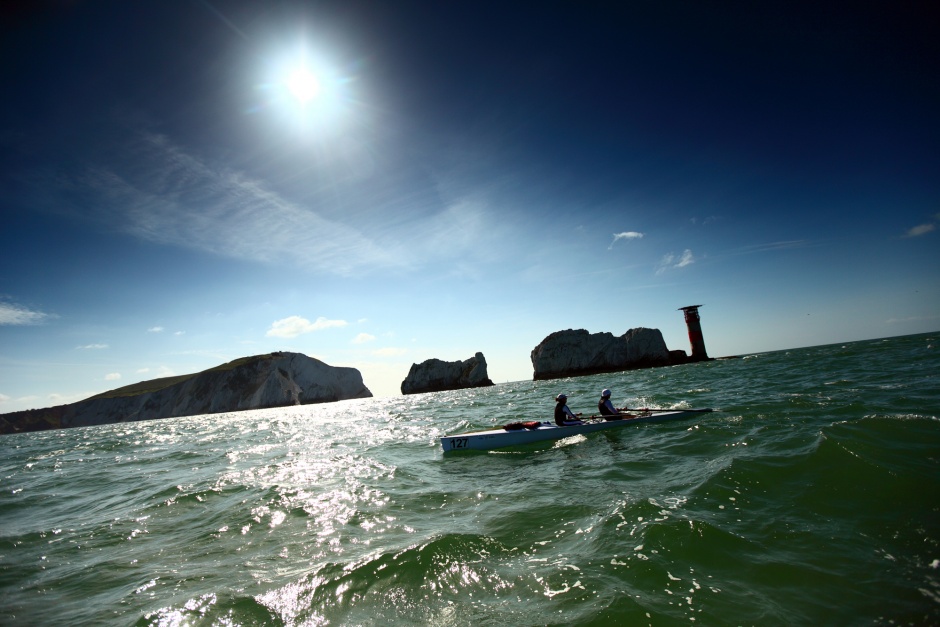 On Friday 31st May, crews of gig rowers will attempt to row 50 miles around the Isle of Wight in aid of the Ellen MacArthur Cancer Trust. Do you have what it takes to join them?
The Trust is looking to recruit up to four crews to compete in this year's Round the Island Race – which covers and equivalent of two laps of the England Channel.
Each crew should consist of eight people (including a cox and one passenger, or reserve rower), and will need to row for 10 hours non-stop in order to successfully complete the challenge.
"This is a tough challenge," said Mike Gilbert of Langstone Adventure Rowing, who will be organising the event and providing safety cover and training for participating crews. "While teams may row with eight in the boat, including a passenger and cox, rotating from time to time; crew members are going to be rowing in unbroken stretches of up to four hours at a time.
"Anyone thinking about undertaking this demanding challenge will need to commit time to practicing."
The Round the Island Race course will take the crews once around the Isle of Wight, starting and ending at Cowes on the island's north coast.
In order to take part in the event, each crew must raise a minimum of £5,000 for the Ellen MacArthur Cancer Trust – which supports young people aged 8-24 on their way to recovery from cancer.
To find out more or to book your place on the challenge, contact Frank Fletcher on 07791 791461 or email [email protected].
For more information about the Ellen MacArthur Cancer Trust, visit www.ellenmacarthurcancertrust.org/index.php.