Santa Clause is running to town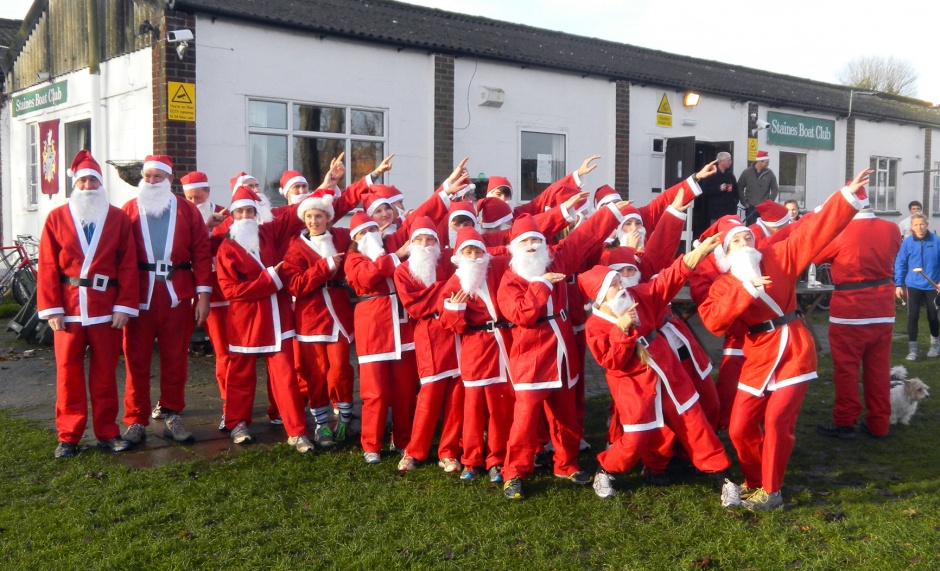 Staines Boat Club held its annual Santa Run on Saturday (15 December) – a fun run for rowers of all ages along the banks of the River Thames.
More than two dozen Staines BC members took part in the four-mile run, dressed head to toe in Santa costumes.
Starting at Staines Bridge, the participants followed a towpath along the Thames before finishing back at their clubhouse.
Sponsorship money raised by the annual run – now in its fourth year – will be put towards a building fund for a new Staines BC clubhouse.
For more information about Staines BC, visit www.stainesboatclub.co.uk.