Katherine Grainger – Sports Personality of the Year?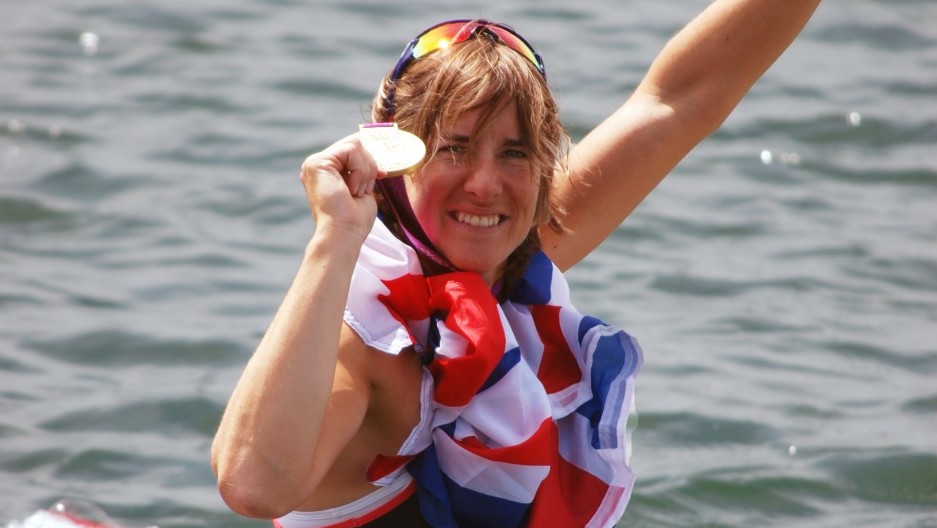 After a record-breaking year and a long-awaited Olympic gold medal, Katherine Grainger is in the running for one of the most prestigious awards in British sport on Sunday – the BBC Sports Personality of the Year.
On Sunday, Katherine will go head-to-head with 11 other national sporting icons at a star-studded ceremony in London, and needs your votes to be in with a shout of adding a glittering cherry to the top of a golden year.
'Her sporting record is simply without equal,' says Olympic gold medallist Anna Watkins, explaining why her London 2012 crewmate is 2012's Sports Personality of the Year. 'She has ascended the heights, reaching the very pinnacle of her sport... I can't think of a rowing first that she doesn't have!'
Katherine's international career to date spans 15 hugely successful years. She was a part of the quad that won Great Britain's first Olympic medal for women's rowing (silver, Sydney 2000), and followed that up with two more silver medals before finally bringing home that long-awaited Olympic gold medal at London 2012.
She is the only British woman in any sport to win consecutive medals at four Olympic Games, and is Britain's most decorated Olympic female rower. She was recently named Olympian of the Year at the Sunday Times Sportswomen of the Year Awards, is the current BOA Olympic Athlete of the Year for rowing, and was awarded an MBE in 2006 for services to our sport.
The winner of the 2012 Sports Personality of the Year will be decided during the awards ceremony on Sunday 16th December, with a public phone-vote to determine the winner. Phone numbers for each nominee will be revealed during the ceremony, which will be broadcast on BBC One and BBC One HD.
Figures from across British rowing have gathered to support Katherine as Sunday's vote edges ever nearer, but ultimately it is your vote that counts.
In the words of Katherine's long-term coach Paul Thompson, 'I have been fortunate to witness Katherine working on a day-to-day basis with the ups and downs that elite sport brings and have seen the grace and focus with which she has overcome these challenges to succeed at the highest level. If the viewers of Sports Personality saw even a quarter of Katherine's qualities, training and racing they would be picking up the phone and voting for her now!'
Find out more about the BBC Sports Personality of the Year award at www.bbc.co.uk/sport/0/sports-personality.