Plymouth Uni launches Explore Rowing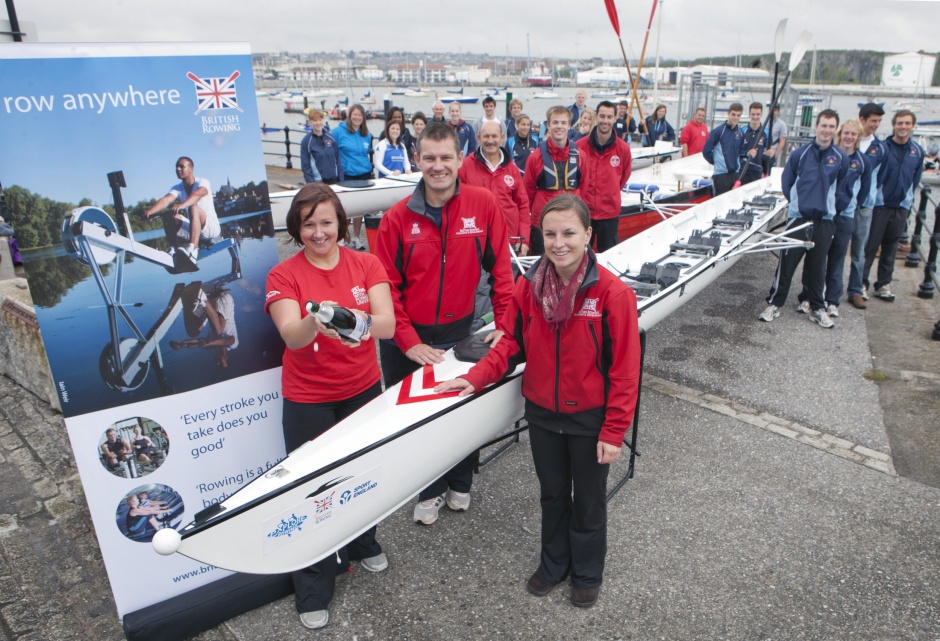 Plymouth University celebrated the launch of its Explore Rowing project on Wednesday (10 October), with a taster session and naming ceremony for three new rowing boats, a plastic gig, and two swift touring gigs.
Based at the Mount Batten Watersports Centre, the university will now be offering Learn to Row courses and encouraging people in Plymouth to take their first strokes in a rowing boat.
Louise Francis, the University's Coaching and Community Activity Development Officer, said: "Rowing has always been one of Great Britain's Olympic success stories, and gold medallists such as Sir Steve Redgrave and Sir Matthew Pinsent are household names.
"Stories like that of Helen Glover show that people with little or no experience of a sport can go on to be Olympic champions if they are willing to put in the hard work. We hope the Explore Rowing initiative might uncover the superstars of the future, and just maybe the Olympic champions in Rio in four years' time might have taken to the water for the first time in Plymouth."
Plymouth's new boats will also ensure that the university is in a position to offer a wider range of rowing activity – from traditional Cornish pilot gig racing to recreational rowing.
British Rowing's Explore Rowing Programme Manager, Richard Stock, added: "It's been a fantastic summer for rowing and thousands of people around the country have been inspired to give the sport a try. These new boats will provide Plymouth with the right equipment and capacity to get all these people on the water, no matter what their aspirations in rowing are."
For more information about Explore Rowing at Plymouth University, or to sign up for its three-week Learn to Row course, email [email protected] or call 01752588513.