News from Council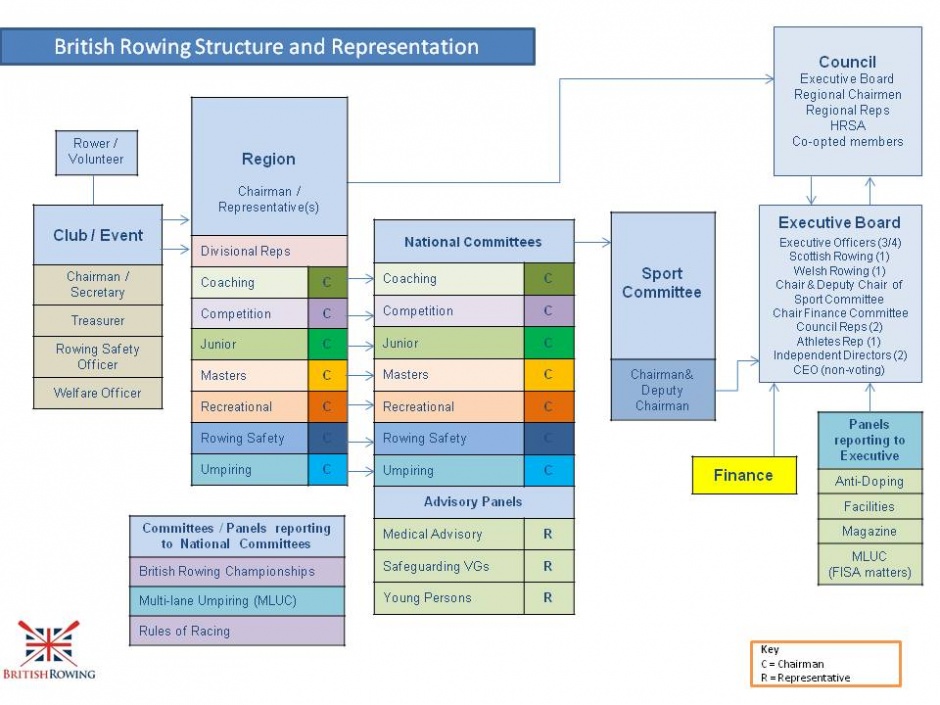 Chairman's Address
In her final AGM speech as British Rowing Chairman, Di Ellis recognised the expectations met and exceeded by staff, volunteers, coaches and rowers in the past year.
"I feel hugely privileged to chair my last British Rowing AGM when the sport is on such a high," Di said. "It has been an incredible year.
"Years ago, in an interview with Rowing & Regatta magazine, I was asked what my hopes were for the future. I had fourteen hopes, and I am pleased to say that 10 of them have already been achieved – two of them in this last year alone.
"These were for regional councils to have a fully integrated role within the ARA (British Rowing), and to see women reach the same level as men internationally."
Rowing's success on the water this summer has led to unrivalled attention off it, and Di was also keen to highlight the work behind the scenes which helped ensure that rowing was ready for the surge in interest.
"At both the Olympic and Paralympic Games at the 'Get Involved' tent, our staff's efforts resulted in more than 32,000 people using the Club Finder. Our clubs have been inundated with people inspired to take part in Learn to Row courses, plus a thousand enquiries from young people wanting to join the Start programme. The public satisfaction rate at Eton Dorney was 97 per cent.
"What all this has demonstrated is the incredible commitment from both our staff and volunteers through business as usual – running the sport through our members and committees, preparing a new Whole Sport Plan, using prudent financial management and restructuring our sport, all whilst being involved in the biggest sporting event in the world."
British Rowing Structure
The AGM and Ordinary Council meetings on 22 September saw British Rowing's restructure take shape, with new representatives and chairmen elected to Council.
For a closer look at how the new structure of British Rowing will work – from clubs and events involving individual rowers and volunteers right up to Council and the Executive Board – see the updated British Rowing structure flowchart.
New Council Membership
VOTING
Board Members
| | |
| --- | --- |
| Chairman | Di Ellis |
| Deputy Chairman | Gary Harris |
| Deputy Chairman | Annamarie Phelps |
| Treasurer | Oliver Kimberley |
| Chairman Finance Cttee | Mike Williams |
| Scottish Rowing | Mike Morrice |
| Welsh Rowing | Steve Osborne |
| Chairman Sport Cttee | Matt Stallard |
| Deputy Chairman Sport Cttee | Andrew Crawford |
| Athletes Representative | Phelan Hill |
| 2 x Independent Directors | TBC |
| 2 x Representatives elected by Council from within Council | TBC |
Regions
East

Brian Hawden
Andrew Johnson
(vacancy)

East Midlands

Geoff Nicholls

North

Mike Laing
Barbara Millns

North West

Chris Edwards
Bonner Davies

Thames

Martin Humphrys
Mark Blandford-Baker
Peter Knowles
Tony Evans
(vacancy TU-4)
Filip Ljubicic
Luke Dillon
Chris George
Martin Teale

Wessex & S. E. Coast

Colin Eales

WAGS

Phil Clements

West

Ray Mallett

West Midlands

Bob Bayliss
Chris Anton

Yorkshire

Andrew Cawood
NON-VOTING
| | |
| --- | --- |
| Hon RSA | Clive Killick |
| CEO | Kate Burt |