Gig rowers race for SCT coach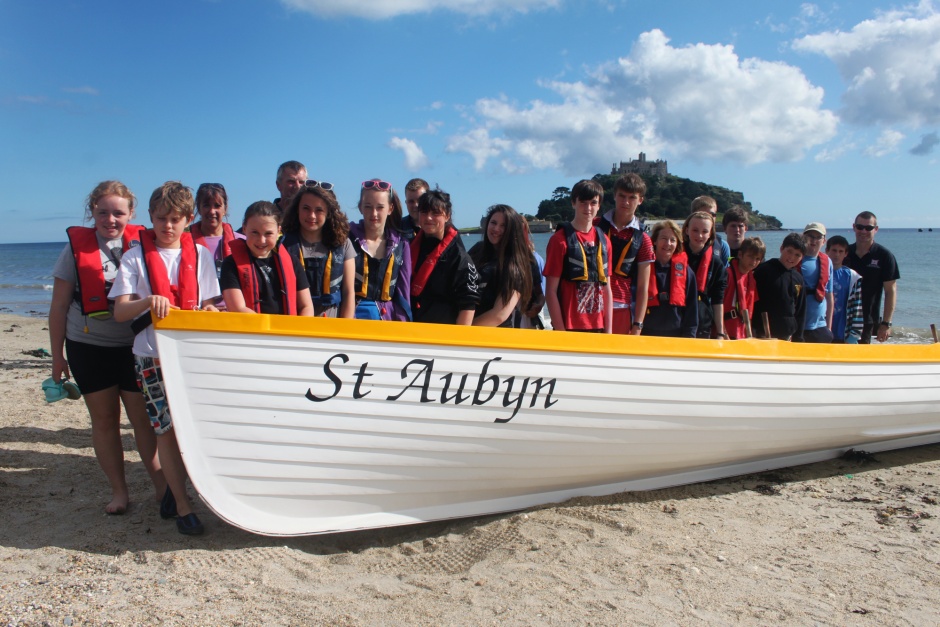 Crews from Mounts Bay, Cape Cornwall and St. Ives gig clubs did battle in a one-off rowing event in July, marking the end of SCT Coach Phil Pring's time working in British Rowing's Western Region.
Glorious sunshine and the impressive St. Michaels Mount provided a stunning backdrop to the evening of racing on Friday 20th July, held at Mount's Bay Gig Club in Marazion.
Around 20 juniors from the three gig clubs turned out for the event, along with club volunteers and coxes. After the racing, Phil presented three young rowers with certificates for Best Attitude, Most Promising Rower and Most Improved Rower.
During his time as SCT coach, Phil has developed links between Mounts Bay, Cape Cornwall and St. Ives with their local schools – training young leaders and running projects for junior rowers.
After completing the two-year SCT coaching post – which entails 20-hours per week of coaching alongside a post-graduate qualification – Phil will now move to British Rowing, supporting Explore Rowing for the remainder of the current Whole Sport Plan.
"The SCT role has given me an enjoyable and challenging opportunity to develop the sport of rowing in Cornwall," said Phil. "During my time as a coach I have seen participation numbers increase, as well as an improvement in the organisational standards exhibited by local clubs. I would recommend the SCT role to anyone with an interest in developing the sport of rowing."
For more information about the SCT, visit www.britishrowing.org/education-training/coaching/stewards-charitable-trust .