British Rowing braced for adaptive boost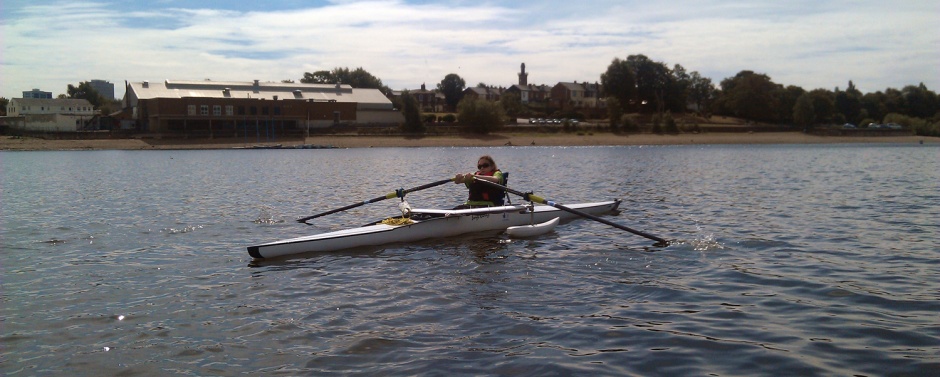 The London 2012 Paralympic Regatta begins on Friday, and British Rowing is looking forward to a timely boost in Disability Rowing.
Adaptive rowing has been growing in popularity since the runaway success of the ParalympicsGB rowers at the 2008 Paralympic Games in Beijing.
Gold medals for Arms and Shoulders (AS) single scullers Tom Aggar and Helene Raynsford helped put the sport on the map in its first outing at a Paralympic Games, and a bronze for GB's Legs, Trunk and Arms Mixed Coxed Four (LTAMix4+) ensured that the British team finished at the top of the medal table in 2008.
Four years later and GB are back in the hunt for medals at London 2012, and rowing clubs across the country are preparing themselves for an unprecedented amount of interest in adaptive rowing.
Many people with a registered disability are able to row without the need for any adaptive equipment, but for others it would be impossible without specially designed seats and rigging.
At Paralympic level, crews contain rowers with varying degrees of disability. In the AS single scull races rowers are only allowed to use their arms and shoulders, whereas the LTAMix4+ may include rowers with visual impairments and a wide range of other disabilities.
Maddie Millichap, a British Rowing coach working with adaptive rowers in community clubs in England, explains why she is looking forward to the London 2012 Paralympic Games and hopes that the spotlight on Rowing's Team GB will help to grow the sport:
"This summer's games will provide a unique opportunity to showcase the benefits of adaptive rowing to the entire nation. Many of our Adaptive rowers simply love to be out on the water in a boat – moving in a totally different way and enjoying a completely new perspective of the UK's stunning waterways. I hope that the Games will encourage many more people to try rowing and to realise that adaptive rowers, like all our rowers, come in all shapes and sizes."
British Rowing clubs welcome rowers of all ages and abilities and will do all they can to remove barriers and help people with a disability to get out on the water. A list of the clubs that are currently running adaptive programmes can be found on the British Rowing website www.britishrowing.org/adaptive-rowing.
Maddie advises anyone with a disability who is interested in having a go at rowing to take a look at the information available here: www.britishrowing.org/paralympics#have-a-go.
She will be at the 'Get Involved' tent at Eton Dorney through the Paralympic Regatta so if you have been lucky enough to get a ticket take time to go down and meet her or any of British Rowing's team down at the tent. There will also be the opportunity to have a go at indoor rowing using the adaptive seating and other equipment.