Bewdley RC's Explore Rowing launch a splashing success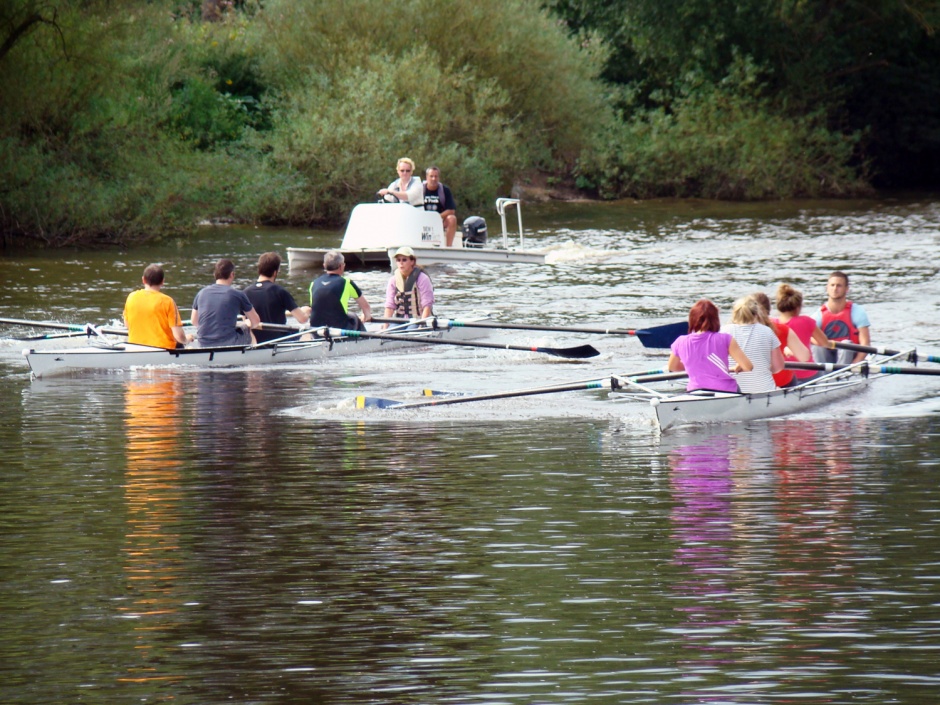 The weather held off and the sun came out for the launch of Bewdley Rowing Club's new Explore Rowing boats, with Club members, sponsors and British Rowing staff coming together to celebrate on Sunday (19th August).
Recent participants from the club's Learn to Row courses demonstrated their new found skills to the watching crowds, and enjoyed a barbecue after their efforts.
The Club is very grateful for the sponsorship received for the boats from Eureka Financial Solutions, MFG Solicitors Link Global Logistics, Cognitor and Event Caddie and, following the boat naming ceremony by Andrew Baker of Eureka Financial Solutions, the gathered crowds saw races between Learn to Row graduates in the new fleet of coxed fours and single sculls.
Bewdley's Explore Rowing project is jointly funded by the Club and British Rowing, enabling the purchase of stable boats that are suitable for all ages and abilities. Participants can enrol on one of the many Learn to Row courses, learning the basics of rowing and sculling in Explore Rowing boats before joining the Club's Improvers, Novice or Recreational squads.
"Securing a fleet of stable boats for people new to rowing has been a great asset to the club," said Bewdley RC Explore co-ordinator Jackie Howarth. "Since receiving the boats, they have been invaluable as they offer a safe and fun way for all ages to learn to row. With the attention recently on the success of the Olympic rowing team and the possibility of further success at the Paralympic Rowing events, we have received numerous enquiries from those wishing to try the sport and the boats will provide the club with much needed equipment to help those enthused by the two events to try rowing and become members."
The Club would like to thank all the sponsors for their support for the scheme.
For more information about Explore Rowing, visit www.explorerowing.org.