Saracens FC try Indoor Rowing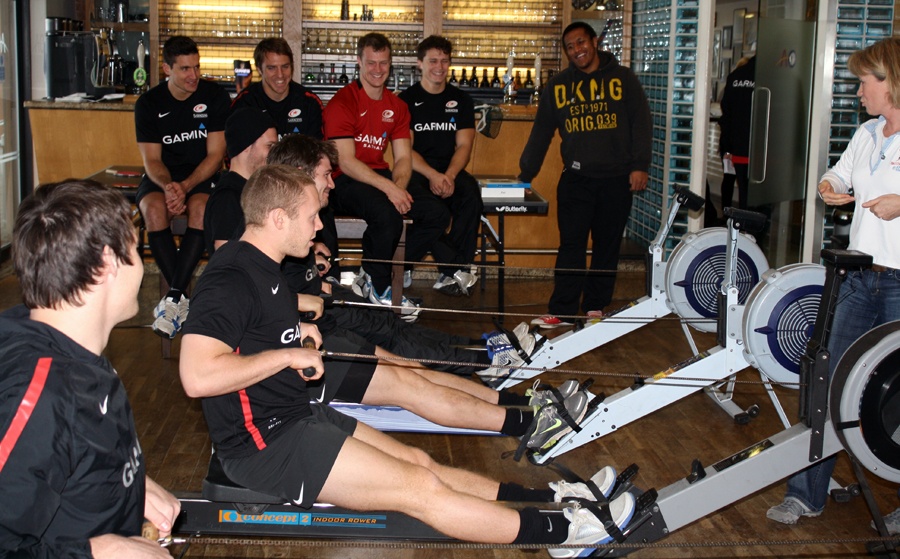 Premiership rugby club Saracens FC enjoyed an afternoon of Indoor Rowing on Wednesday, in preparation for a charity race on the River Thames.
Members of the Explore Rowing team put the Saracens squad through their paces on indoor rowing machines at the Old Albanian Sports Club, St. Albans.
The training session formed part of Saracens' fund-raising appeal for the Hospice of St Francis, which will see the Premiership champions undertake six sponsored events in a variety of sports.
The club hopes to raise enough money to provide three full-time specialist nurses for the hospice.
The rowing challenge will see forwards compete against backs in quadruple sculls in March.
'It's not every day you get to go on the Thames, let alone in the rowing boat with three of your buddies,' said Andy Saull, who will row for the forwards crew.
'It's going to be a good way to raise money; a fun, enjoyable day.
'The ladies [of the Explore Rowing team] said that I reminded them of a young Steve Redgrave/Matt Pinsent character. Obviously, I'm a natural – I think most of the forwards are. I feel worried for the backs – they're in trouble!'
See a video of the rugby club's indoor rowing session on the Saracens website.
To sponsor the Saracens team, visit their Just Giving page.