Rowing clubs reach out with Sportivate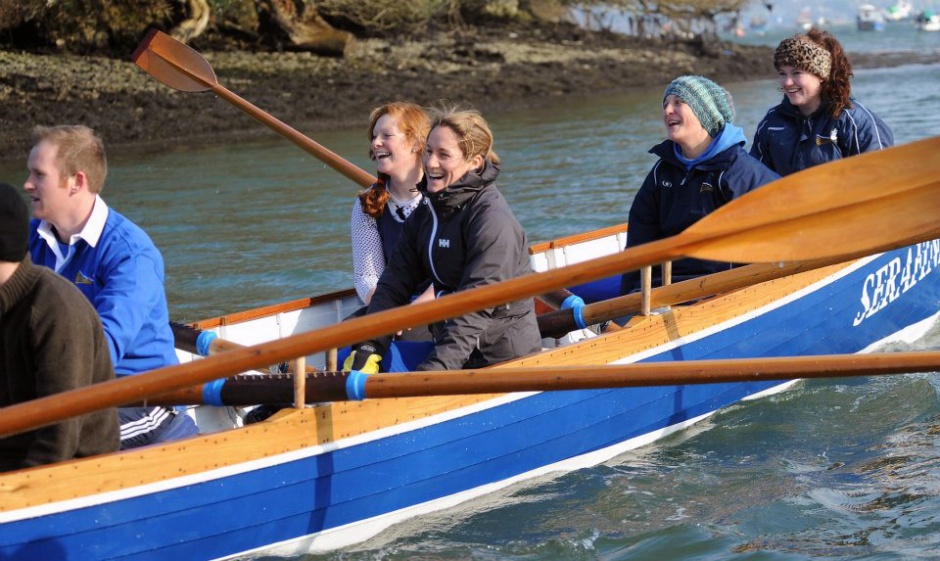 Six months into Sport England's Sportivate Olympic and Paralympic legacy project, and 33,000 young people have taken up sport in their own time.
Sportivate aims to get hundreds of thousands of 14 to 25-year-olds taking part in sport over the next four years by offering them a pathway into sports clubs and venues across the country.
Figures published yesterday show that, of the 33,000 Sportivate participants who have received six to eight weeks of coaching in a sport of their choice, almost 26,000 took part in the last three months alone.
Nankersey Rowing Club in Cornwall is one of a number of UK clubs taking advantage of Sportivate, and its recent intake of novice gig rowers has been selected to take part in the 2012 Gig Rowing Championships on the Isles of Scilly.
'I love rowing because it gets me out on the water,' said 20-year-old Oli Maskrey, a student from the University of Exeter who has joined the club as a consequence of the Sportivate scheme.
'We're all really excited about going to the world championships, which is a really great opportunity that I wouldn't have had without the Sportivate project that got me started!'
Olympic weightlifter Michaela Breeze (pictured, centre) dropped in on a recent Nankersey gig outing in her role as a Sporting Champion – in which elite athletes take part in Sportivate sessions outside their professional disciplines.
The programme is being delivered by a network of 49 county sports partnerships, and anyone aged 14-25 is eligible to take part.
'Sportivate funding via the Cornwall Sports Partnership has been vital in supporting clubs to increase participation in rowing within the target age group of 16-25,' added Rhiannon Halliday, British Rowing's Participation Team Leader for the Western Region.
'In Cornwall, clubs have used the funding to support the running of accessible Learn to Row courses for young people and contributions towards coaching qualifications for volunteers will also ensure the projects are sustainable.
'Success stories for 2011 include the projects run at Looe and Nankersey rowing clubs, where 10 out of 10 of the participants continued to row into 2012 with Looe, and 12 out of 12 at Nankersey'.
For more information, visit www.sportengland.org.