Cornish Indoor Rowing Championships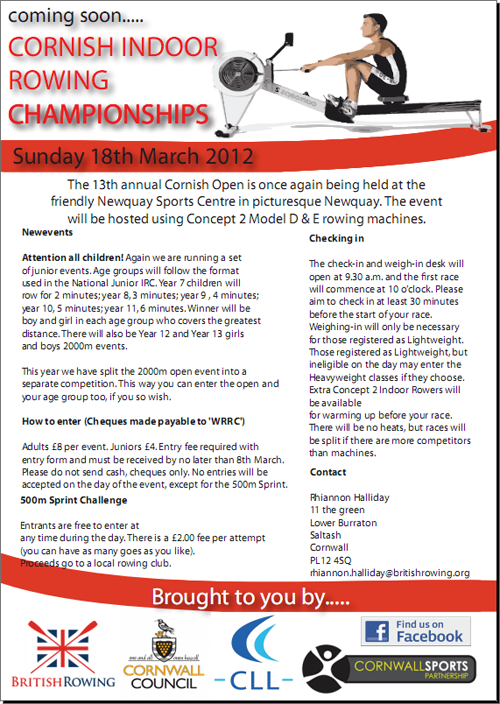 Entries have opened for the 2012 Cornish Indoor Rowing Championships (CIRC), which will take place on Sunday 18 March in Newquay.
The annual event – now in its 13th year – sees juniors and seniors battle it out on Concept 2 indoor rowing machines at the Newquay Sports Centre.
Seniors will cover 2km in male and female categories, while junior racing will follow the format of the National Junior Indoor Rowing Championships – contestants rowing for a specific amount of time varying by age-group.
Entries cost £8 for adults and £4 for juniors, and must be received by no later than March 8.
There will also be a special 500m Sprint Challenge, which can be entered at any time on the day of the Championships.
Entrants can make as many attempts to win the 500m challenge as they like, at £2 per go (proceeds go to a local rowing club).
For more information, see the CIRC poster (top right) or download the application form (below).