Stratford rowers brave the elements for Boxing Day regatta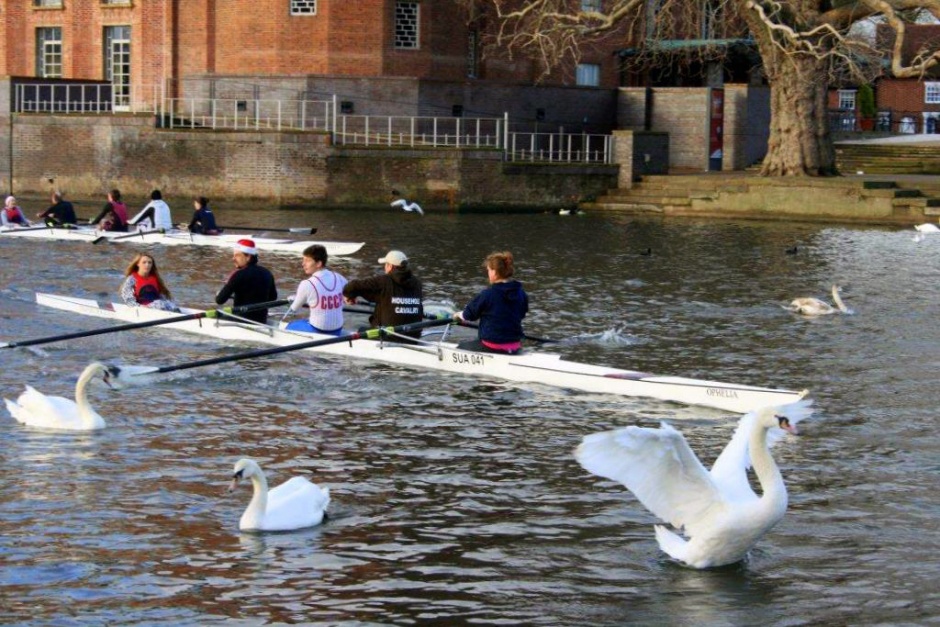 Stratford upon Avon Boat Club rowers braved the cold and damp on Boxing Day, competing in a scratch regatta for the club's Juniors, Seniors and Veterans.
Over 35 rowers and scullers took part, watched by over 100 onlookers.
The winning coxed four was truly representative of the Warwickshire club – with a Veteran, two Seniors, and two Juniors topping the final standings.
Said Jen Clements, the Club's Captain, who also took part as a rower and cox,
Club Captain and competing rower and cox Jen Clements was delighted with the day's racing, despite less-than-hospitable conditions.
'The Boxing Day scratch regatta has become a firm tradition in the club's calendar, and it is only very rarely that it is cancelled due to bad weather,' she said.
'It is a great get-together, and a good chance set the plans for the New Year's training, competitive and recreational rowing and sculling.'
For more information about Stratford upon Avon Boat Club, visit www.stratford-rowing.co.uk.