Strength and Conditioning Club Coach
Are you a Club Coach who wants to take the theory of strength and conditioning and apply it to your rowers on the gym floor and in the boat?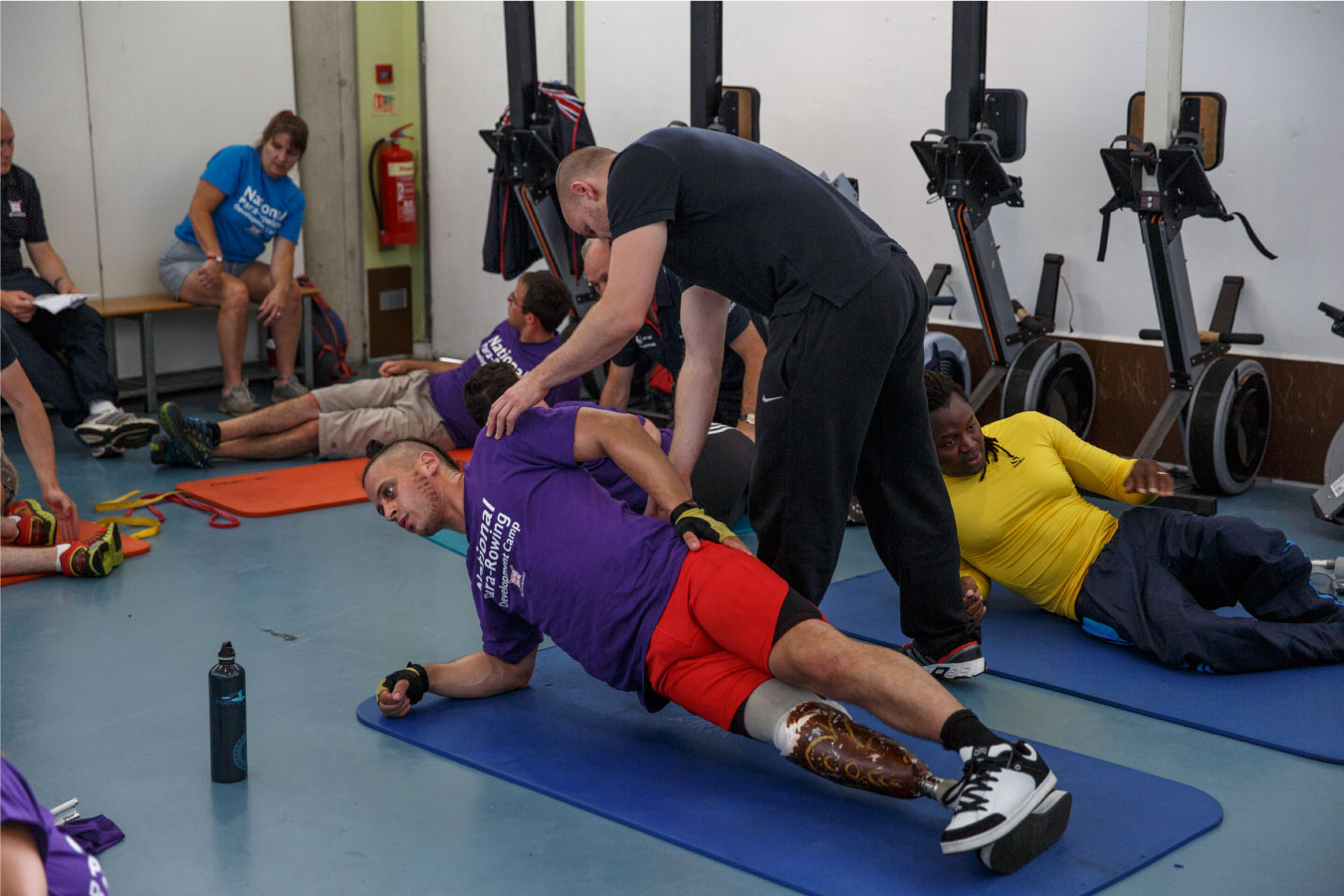 Do you want to make your rowers faster and stronger and reduce the likelihood of injury? Then the UKCC Level 2 Strength and Conditioning for Club S&C Coaches is exactly what you need.
Quick Facts
How much will it cost?
£525.
(£575 from 1 September 2018)
How long is the award?
The Level 2 Strength & Conditioning course runs over four days and consists of face-to-face tutoring and internal assessments.
What will I get out of it?
As a Level 2 Strength and Conditioning certificate holder you will be qualified to prepare, deliver and review strength and conditioning coaching sessions.
Who can attend?
Any Club Coach holding the Level 2 Certificate in Coaching Rowing or suitable equivalent looking to continue their professional development. The award is a prerequisite for the Level 3 Senior Club Coach Certificate in Coaching Rowing.
In order to take the UKCC Level 2 Strength and Conditioning, you must:
Be or become a British Rowing registered member. Non-members can apply online for instant registration (England and Wales).
Be a registered British Rowing website user, a current Scottish Rowing member, a current member of a Scottish Rowing club, and resident in Scotland (Scotland only).
Please note: The Instructor's Award (IA) is still a valid Coaching Qualification. IA coaches wishing to proceed to the Level 2 Strength and Conditioning will gain access to all of the Level 2 Club Coach materials to ensure they are up to date.
How do I apply?
Step 1
Attend an Emergency Aid course (or have a valid First Aid Certificate at the time of your assessment).
Step 2
Register on a Level 2 Strength & Conditioning course. Check the calendar to find a course near you.
How is the award structured?
The Level 2 Strength and Conditioning course is delivered through blended learning and you will need to show evidence against the list of units below (can be evidenced using recognised prior learning.)
Understanding how to develop participant(s) through coaching.
Supporting participant(s) lifestyle through coaching.
Understanding the principles of safe and equitable coaching practice.
Planning a series of Strength and Conditioning sessions – specific to strength and endurance training for rowing.
Preparing the Strength and Conditioning coaching environment.
Delivering a series of Strength and Conditioning sessions for strength and endurance adaptations.
Monitoring and evaluating Strength and Conditioning coaching sessions.
The modules covered on the course look at key theoretical strength and conditioning principles and their practical application.  You will get the chance to practice coaching the key lifts required for a rowing strength programme as well as a chance to look at how to develop a trunk endurance programme.
After completing the tutored part of the course you are:
Required to keep a coaching diary for six sessions.
Be observed coaching key Olympic lifts as part of the assessment process.
Resources
Course materials are available on RowHow, including supplementary reading material and technique videos.
You will be provided with a Learner portfolio that contains all the information and templates that you will need, as well as:
Level 2 Strength & Conditioning Learner Workbook.
British Rowing Strength & Conditioning Posters.
---
Upcoming Courses
Sorry, there are no upcoming courses.
Further courses can be found by searching on the Courses Calendar.