Club Coach
Becoming a Level 2 Club Coach is not just about coaching rowing; it's about inspiring rowers to excel and providing a rewarding experience of the sport.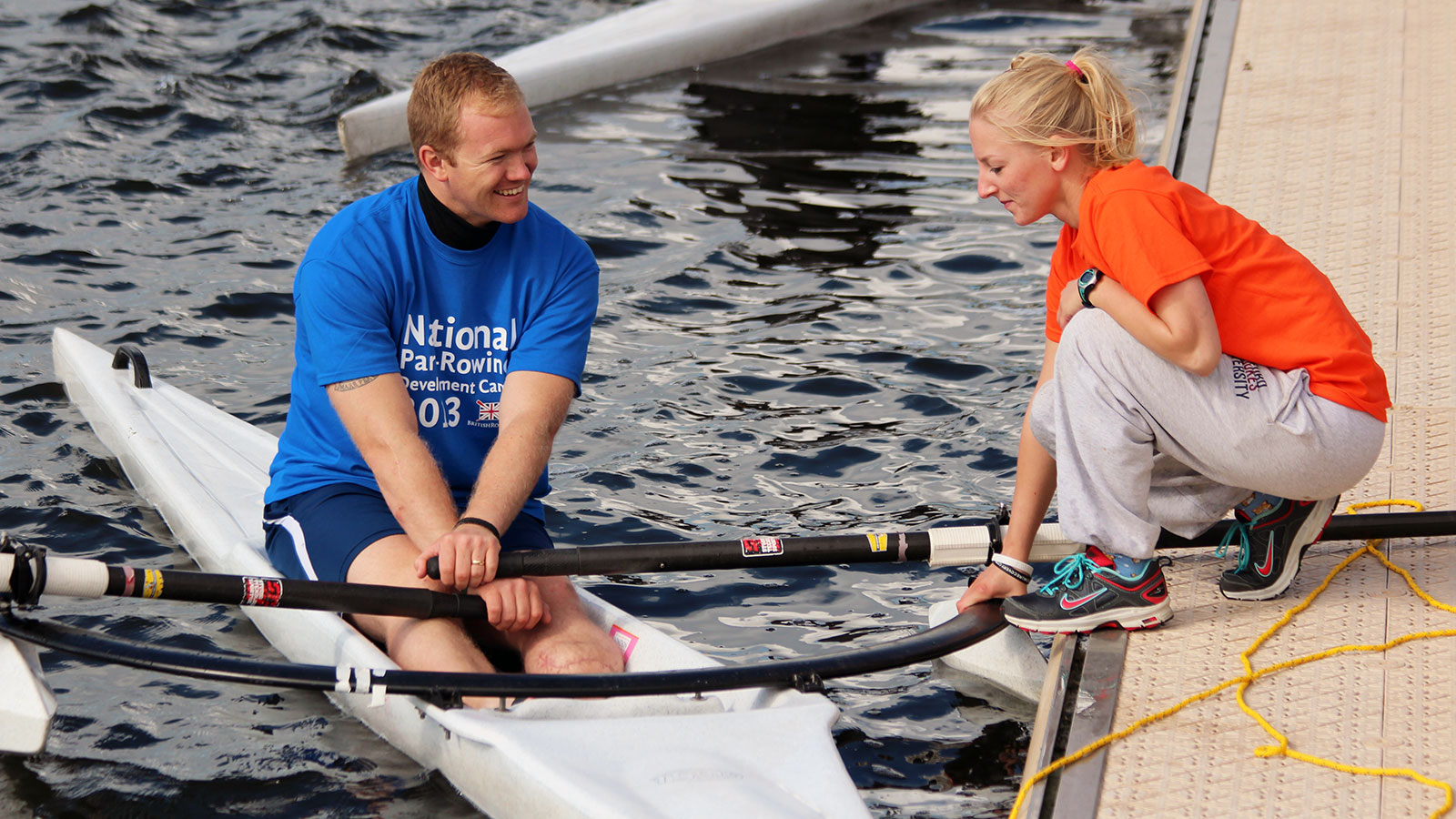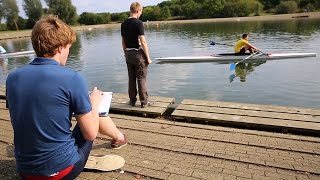 Play Video
Why you should do a Level 2...
Maybe you are a former rower or someone who loves to teach. Perhaps you are passionate about rowing and would like to develop the sport further. Either way, you might want to consider doing a UKCC Level 2 Certificate in Coaching Rowing.
The Club Coach is a qualification that ensures that our coaches are supported and trained to the best possible standard. As part of the national qualification framework, this UKCC qualification provides an opportunity for budding coaches to take their passion for rowing and use it to support and develop rowers of all skill levels – from beginners through to performance athletes, while developing themselves as coaches.
The Level 2 Certificate in Coaching Rowing is a qualification that supports coaches when coaching on the water and is aimed at beginner coaches working with all groups from novices through to competent rowers, through a series of linked and progressive sessions.
Quick Facts
How much will it cost?
£430
(£450 from 1 September 2018)
How long is the award?
The Level 2 Club Coach consists of 36 hours of face-to-face tutoring and internal and independent assessments.
What will I get out of it?
As a Level 2 Club Coach Certificate holder you will be qualified to prepare, deliver and review coaching sessions, while developing an understanding of safe, ethical and effective rowing coaching.
Note:  You can choose to attend at course aimed at Sliding Seat Rowing or Fixed Seat Rowing.  Check the booking details to ensure you have booked onto the course that is appropriate for your coaching environment.
Who can attend?
Anyone over 18 years of age inspired to develop their coaching skills.
In addition to this you must:
Be or become a British Rowing registered member. Non-members can apply online for instant registration (England and Wales).
Or a current Scottish Rowing member, a current member of a Scottish Rowing club, and resident in Scotland (Scotland only).
Please note: The Instructor's Award (IA) is still a valid coaching qualification. IA coaches wishing to proceed to the Level 2 Club Coach Certificate will be given access to all of the materials to ensure they are up to date.
How is the course structured?
It focuses on developing three coaching behaviours:
Being a rower-focused coach.
Looking to develop continually as a coach.
Having a concern for standards.
How do I apply?
Step 1
Complete the two online courses, available free of charge on RowHow:
Don't forget to print off and keep your certificates for your portfolio!
Step 2
Book onto and attend:
Step 3
Complete your Emergency Aid training. (A minimum 3 hour training course)
Please note: 3rd party providers such as Red Cross, St John's Ambulance are accepted.  First Aid training must include practical CPR.
Please note:  Sports specific Safeguarding and Protecting children workshops are acceptable. e.g, British Rowing and Sports Coach UK workshops.
Don't forget to take your certificates for your portfolio.
Step 4
Register on a Level 2 Club Coach course. Check the calendar to find one near you.
After completing the tutored part of the course you are:
Required to keep a coaching diary for six linked and progressive coaching sessions.
Be observed coaching in your normal environment by an Independent Assessor (3 hour time allocation).
Resources
Course materials are available on RowHow.
You will be provided with a Learner portfolio that contains all the information and templates that you will need, as well as:
Level 2 Technical Handbook
Communication in Coaching manual
Code of practice for sports coaches (sports coach UK)
Go Faster with Foster DVD
What about Accredited Prior Learning (APL)?
View the APL policy here.
How do I convert to sliding/fixed seat?
View our conversion to sliding/fixed seat policy here.
Where can I find funding?
Here is a list of organisations who are able to help you on your journey.
---
Upcoming Sliding Seat Courses
Club Coach Sliding Seat - Tyne ARC
27th Apr 2019, 28th Apr 2019, 4th May 2019, 5th May 2019
Book Course
Upcoming Fixed Seat Courses
Sorry, there are no upcoming courses.
Upcoming Courses inclusive of Prerequisites
Sorry, there are no upcoming courses.
Further courses can be found by searching on the Courses Calendar.