Level 4 (Performance Talent)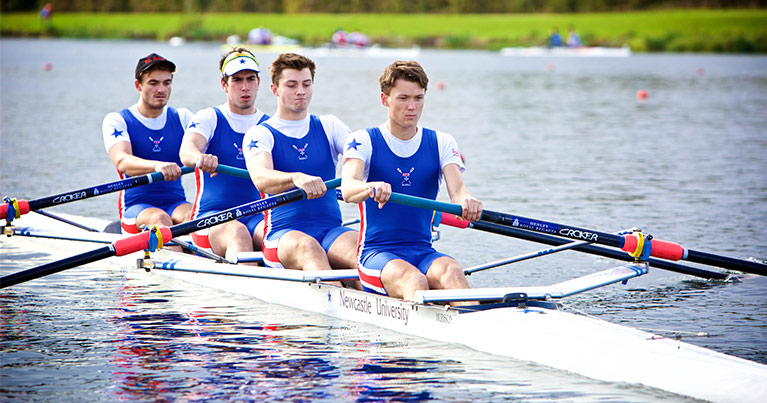 To develop an individual who is a competent participant, there would be a year round structured training programme. This is a major development level in relation to fitness and physical development if heading towards the High Performance pathway. In competition the participants will be striving to win, but the overall annual programme should still be focussing on developing skills and training modalities and having a good understanding on how these may impact on their development and performance. This level will develop a competent competitor, whose focus is placed on the process of learning and developing from their competitive experiences, rather than on the outcome of a competitive event. Strength and conditioning training should be fully integrated in to the programme to increase career longevity and more effective power transmission in a boat.


Demonstrating a high degree of competence for most skills.
More info
In any boat type
Getting afloat
Independently get afloat in a single
Can enter a boat and then do up the waterside swivel
Can launch from different bank settings, e.g. from a bank level jetty, from wading, from steps (or can explain how this would be done)
Grip and posture
Has sufficient flexibility to tilt the pelvis anteriorly (rock over) from backstops, without compensating at the catch.
Confidence and balance skills
Further improvement
Stand up and turn round then sit down
Tossing an oar / rowing in difficult
Can do a roll up and then return from the catch to the finish whilst keeping the blades clear of the water.
Manoeuvrability
Show equal competency in being able to turn in 35-40 seconds in both directions
Explain the effect of current, tides and wind on steering
Use current to hold a position on the river
Steer a good and safe specified course with bends and turns
Stopping skills
Can complete an emergency stop when directed at speed and stop within two boat lengths.
Whole stroke
Maintain good posture across the length of an effort in training
Analyse your own posture and technique using video feedback
Catch and connection
The catch is taken as the last part of the recovery, whilst the rower has flat hands (test this over 250m).
Can row full pressure, square blade.
Can perform late squaring and still get correct catch sequence.

Fitness levels at Level 4 should allow a rower to compete at peak performance under race conditions.
More info
Ergo
For example can complete a minimum of four 1,500m pieces at AT with a short rest while maintaining split and correct technique.
On water
General Fitness
Can complete 60 minutes of continuous UT1 cross-training comfortably with an elevated heart rate. (e.g. swimming, running, cycling etc.).

At Level 4, rowers should be able to train independently when required, following the coaches' guidance.
More info
Equipment
Rigging:
Can measure blade pitch
Can measure lateral pitch
Can explain the effect that negative, neutral, and positive lateral pitch would have on the blade throughout the stroke
Can adjust spread, span and lateral pitch
Stretcher angle rake

Live daily the ethos and behaviours that are expected of a high performance athlete.

At Level 4 (Performance Talent) events will start focusing on more competitive national competition. Focus should still be on the personal challenge of finishing at a realistic target for the individual and crew. At this point, rowers may start thinking about if they are capable of feeding into the GB Rowing Team.
More info
This would include:
National Schools Championship categories
BUCS Championship Categories
Henley Royal, Henley Women's & Henley Masters Regattas.
World Coastal Rowing Championships.
World Masters Regatta
Individuals may also consider attending GB Junior or U23 Trials.
Workshops & Learning Opportunities