Rigging Basics
Making boats go faster is not just about rowers; boats and equipment play a big part in this too.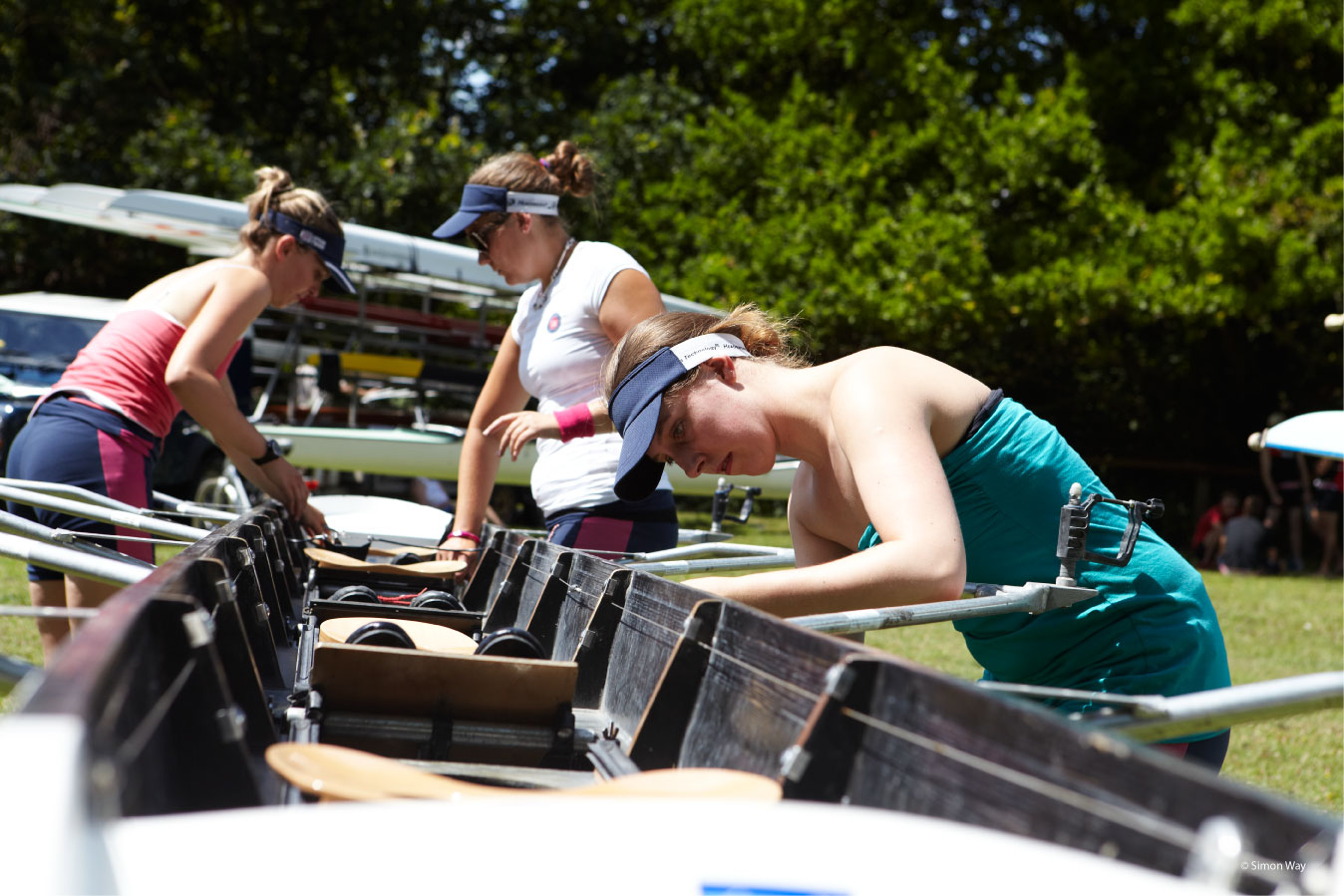 Knowing what types of adjustments you can make to rigging and blades and what effect this has on the rowing stroke can have a really positive impact on day-to-day training and race day. This workshop will enable you to perform and explain the effect of basic boat adjustments and will improve your understanding of how to set the foot stretcher, set the span/spread, set the stern pin pitch and set the height of the swivel to suit your rowers.
Quick Facts
How much will it cost?
£27
(£30 from 1 September 2018)
How long is the workshop?
Three hours.
Who can attend?
Anyone who is interested in learning about the basics of boat rigging.
How is the workshop structured?
This is a largely practical workshop; while you will learn the theory behind rigging in the first part of the session, you will get the chance to practise, and change the rigging in the second. Particular emphasis is placed on ensuring that you understand cause and effect.
How do I apply?
Step 1
You will need a good working knowledge of boat parts.
Step 2
Check the calendar to find a workshop near you.
Then book online using our booking system.
---
Upcoming Workshops
Sorry, there are no upcoming courses.
Further courses can be found by searching on the Courses Calendar.