England Team Manager (Home International Rowing Beach Sprints)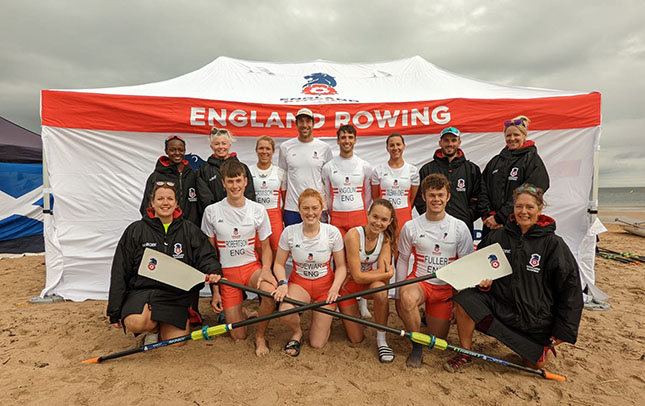 ---
🚣‍♀️The Role
In the voluntary role of England Team Manager (Home International Rowing Beach Sprints), you will lead the England Rowing Beach Sprint Team and its workforce.
As guided by the England Pathway Manager you will coordinate and make all arrangements for the team including the selection event, training days or camp, before leading the team competing at the Home International Rowing Beach Sprints.
With rowing making a return to the Commonwealth Games in 2026 this role is critical to giving both junior and senior rowers in England the opportunity to gain valuable international experience in this developing format.
To find out more download the application pack here.
---
✍️ Applying
To apply please complete this application form and send it to our England Pathway Manager, James Andrews.
No need to send in a CV or cover letter. Applications will close at 09:00 on Friday 28 April. But if you like the sound of the role make sure to get your application in straight away!
Interviews will take place via "Google Meet" on Tuesday 09 May.
If you have any questions or would like an informal discussion about the role you can contact James Andrews, who'd love to talk with you about answering any questions you have!
Club / School: England Rowing
Salary: Voluntary
Contact: James Andrews
Application Dates: From Friday 31st March 2023 to Friday 28th April 2023