All you need to know about… ROW membership
British Rowing membership is changing. Find out more about ROW membership below.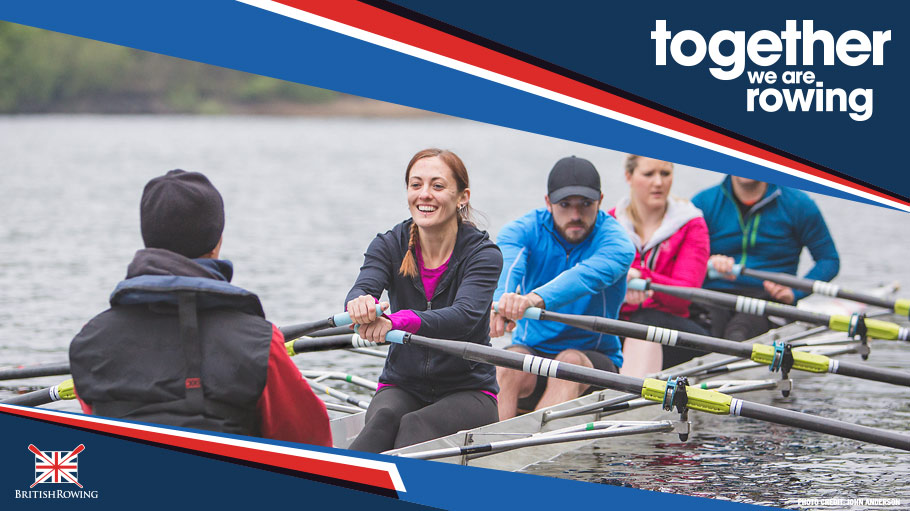 British Rowing ROW membership is for recreational, coastal, gig and other rowers within the wider community who share the same passion for the sport.
ROW is one of four new membership types – RACE, ROW, COACH and SUPPORT – that replace the current British Rowing Silver, Gold and Platinum categories.
This is the first stage of improvements to our membership offer, developed with significant input from the rowing community. The changes are aimed at better recognising and rewarding the key roles within our sport, creating a foundation on which to further expand our membership offer, and making it more relevant to you, our members.
To help you better understand the changes we're making, we've put together the answers to some common questions below. Don't see the answer you're looking for? Email us at membership@britishrowing.org.
The move to the new membership framework is due to take place on Tuesday, 20 November, when our new online member management goes live. Keep an eye on your inbox over the next week for important updates about your membership.
ROW membership – your questions answered
Who is ROW membership for?
ROW membership is for recreational, coastal, gig and other rowers within the wider community who row for the love and enjoyment of the sport and want to support it, but also want products and services that support their rowing lifestyle.
What are the key benefits?
As a ROW member, you'll be part of a community of rowers who love the sport as much as you do. You'll have access to resources to help you get more out of your time on the water, explore more, and enjoy the best rowing has to offer.
ROW members will benefit from our specialist personal accident and third-party liability insurance, arranged by Howden, the UK's largest independent insurance brokers.
British Rowing ROW membership will allow you to compete at a selection of British Rowing recreational events, known as primary events.
You'll receive the latest news from the rowing community and receive expert tips, advice and training guidance to help you get the most out of the sport.
You'll also get six editions of Rowing & Regatta magazine a year, and great discounts from sports retailers, on the high street and online.
How much will ROW membership cost?
ROW membership is £31.00 a year.
How do I become a ROW member?
If you already have a British Rowing Silver membership, you will be transferred automatically to ROW membership.
If you are not a current British Rowing member but would like to become a ROW member, you will be able to join when it launches in November.
Why create a ROW membership?
We wanted to create a type of British Rowing membership that provides benefits to rowers of all types within the wider community, and also provide a way for them support the sport.
We're keen to develop this type of membership even further, especially looking at how it can be of value to the large number of rowers in clubs who don't currently have British Rowing membership, and will be conducting further research with this group in 2019.
Will I get one of the new membership cards – and when?
ROW members get our new, improved membership card and joining pack when they next renew, or when taking out British Rowing membership for the first time.
Your new plastic membership card will arrive by post with your details, photo and relevant qualifications pre-printed onto it (eg. Umpire, first aid or coaching qualifications). You'll update and upload this information online, through our new system.
Why should I become a member of British Rowing?
As well as providing products and services to support you, your membership of British Rowing plays a vital role in supporting the sport. We are a non-profit organisation, so all income from your membership fee is invested back into the sport at a grassroots level.
This means your membership provides direct support and assistance to rowers and coaches, and to the many hundreds or community, school and university clubs across the country. It drives the development of coach education and training, and helps provide critical functions to the sport, including anti-doping, safeguarding and competition management.