Introduction to Leading a Tour
This course provides guidance on everything you need to think about to successfully plan and lead a tour.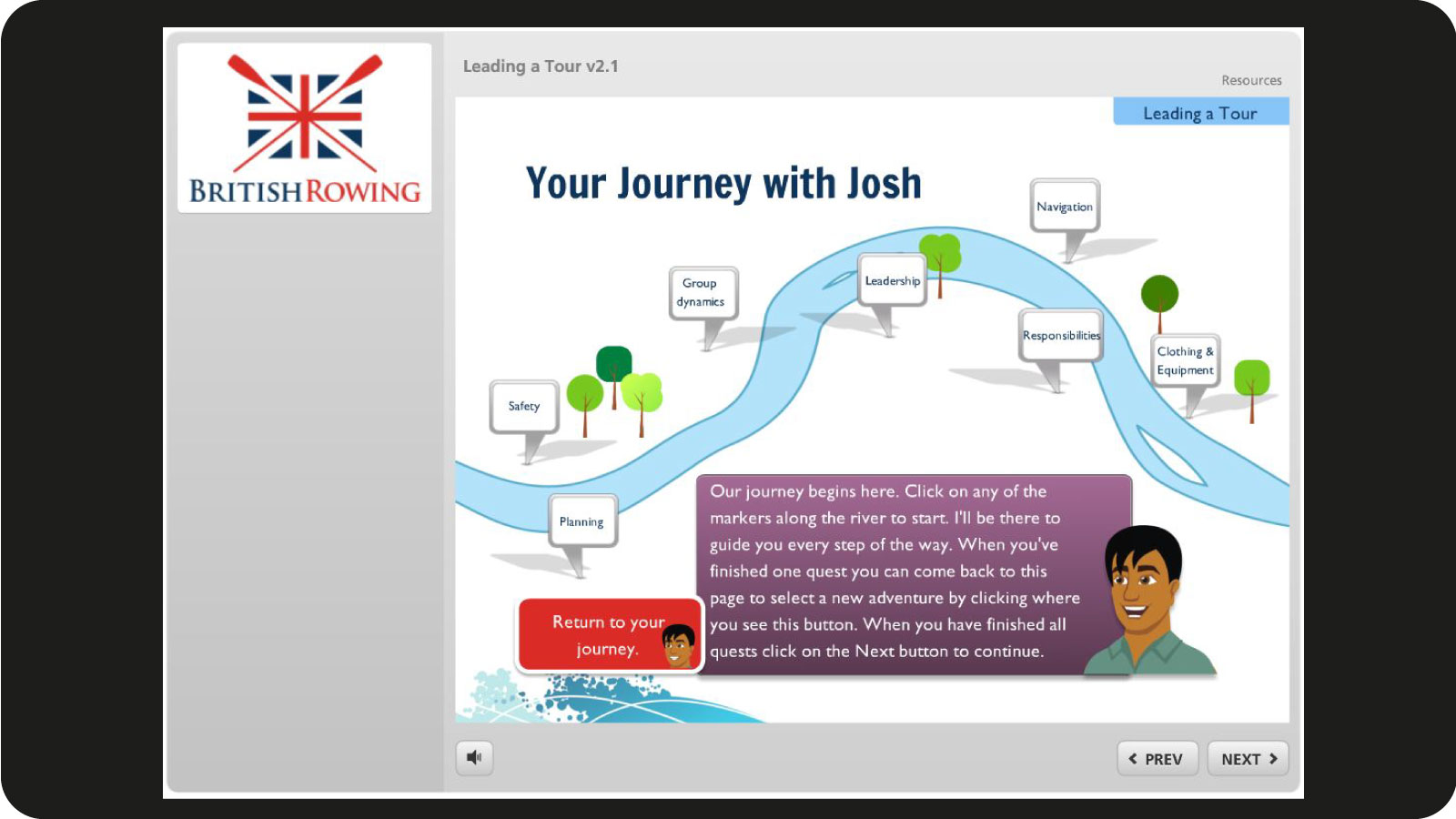 Your Tour Guide, Josh, will take you on a journey covering topics such as Safety, Planning, Group dynamics, Leadership, Navigation, Responsibilities and Clothing and Equipment.
You will get the opportunity to complete some short exercises to test your knowledge along the way.
British Rowing wants to encourage clubs to offer a variety of ways for people to participate in rowing, and we hope the Introduction to Leading a Tour does just that.
Who is it for?
Anyone who has an interest in learning more about how to plan and lead a tour.
How long will it take?
It should take around 20 – 30 minutes to complete.
How much will it cost?
It is free for British Rowing members or RowHow subscribers.