Rowing Exercises
Exercises to improve your rowing technique, skills and confidence on the water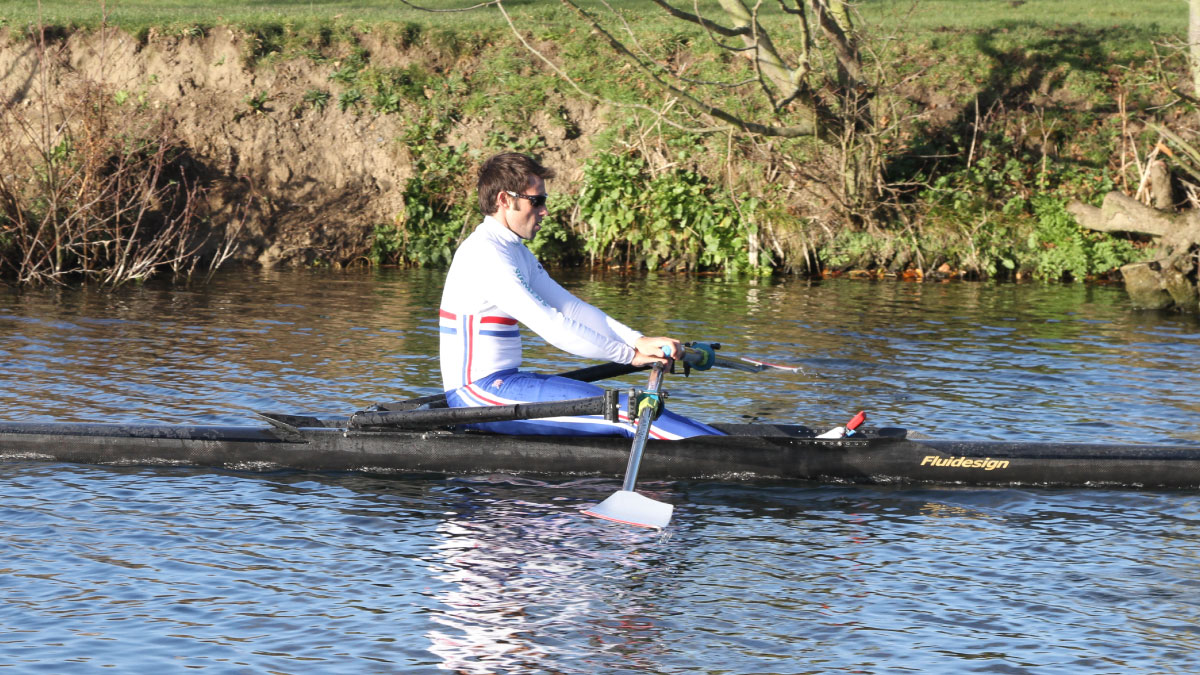 Popular exercises that rowers and coaches use to develop their skills and technique and to row together as a crew include:
Pauses/single strokes and 'cutting the cake'
Square blade paddling
Roll ups
Eyes closed rowing
Feet out paddling.
Our Activity Cards explain how to do these and what they help with, and are designed to be used on the river bank or from a launch.
These videos show some static technical drills you can use to develop and test your skills.
Tap down and feather
This is a test of precision and balance. Tap the handles down and away from "backstops" to arms away. Your left hand needs to lead and the boat should balance. Try and keep your wrists flat!
Challenge: Do this three times in a row without the blades touching the water – in a single or as a crew.
Roll up and place
With the boat stationary, perform a clean and controlled recovery from backstops with feathered blades.
Challenge: Do this three times with the blades off the water and, if in crew, with 'one catch'.
Sequencing from frontstops
Build the slide from frontstops starting with tapping the blades at the catch before driving on the legs.
After adding the hips, make the shoulders break the elbows and add the arm draw at the end, releasing with light hands.
Aim to do 5-10 successful strokes for each stage of the sequence.
Tip: keep the rating low and your posture tall.
Flat hands
Take at least three normal strokes before sculling for at least 250m with completely flat hands as soon as possible after the extraction and feathering. You can keep your thumbs on the ends of your blades. Then close your hand up to square.
Tip: Make sure you have the correct grip before starting!