Row31 is back!
31 Days. 
27 Workouts. 
ROW31 is an easy-to-follow workout programme for all abilities, is completely free to join and takes just 30 seconds to sign up – so look no further for your January rowing motivation.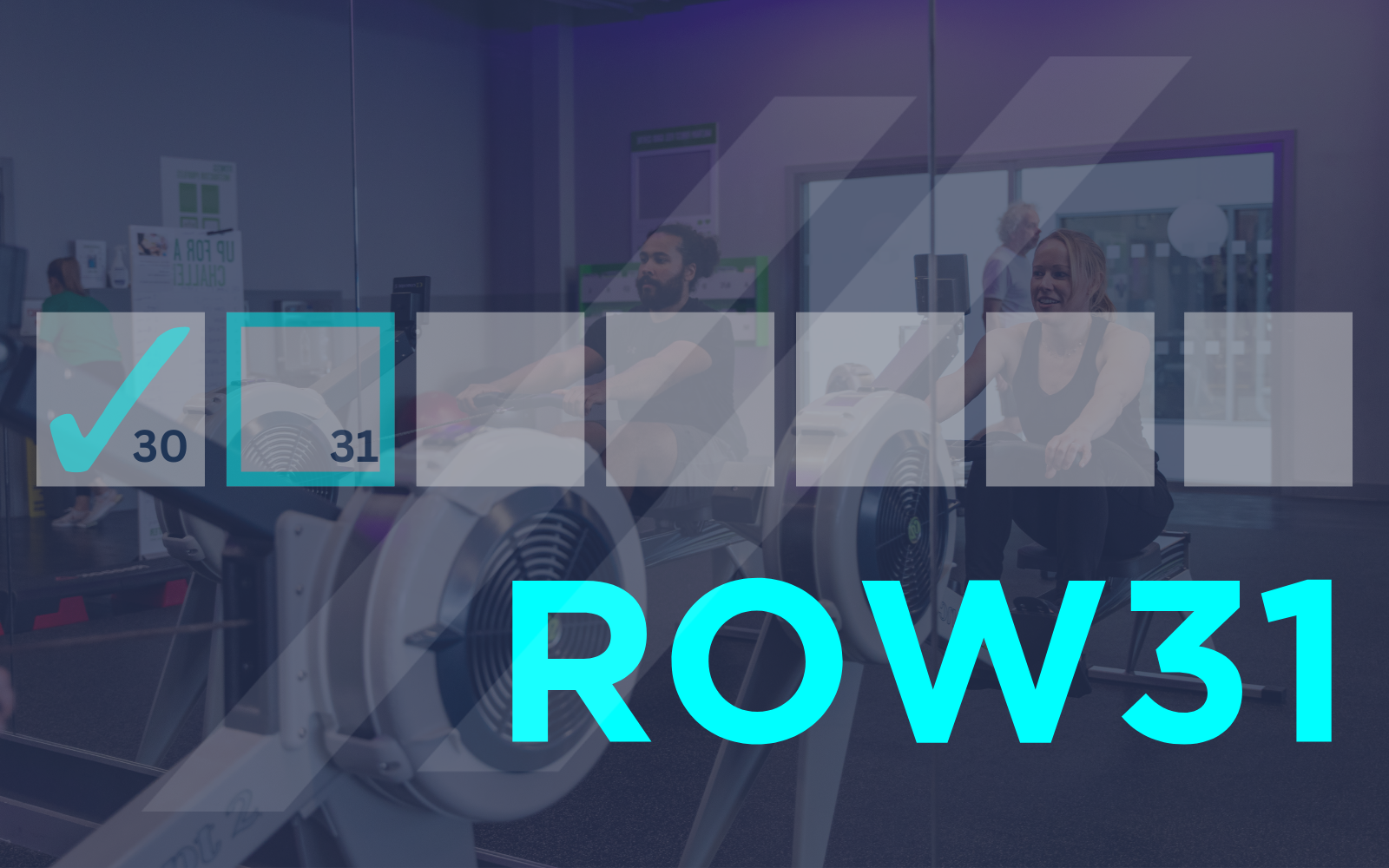 What is Row31?
The original concept, developed in 2020, focused on eliminating the barriers to training that so many face. British Rowing wanted to make it as easy as possible for participants to stay active and motivated during January, as well as benefit from the boom in sales of indoor rowing machines during lockdown.
The idea is simple…a daily email sent every morning in January containing a workout video that participants can follow along to in their own time. With rest days built into the programme and live workouts for those who want to row with others, there was little excuse for not being active throughout the month.

Workouts: The plan
Every morning in January you'll receive a workout video with your training session for the day. The sessions will vary between on-machine and off-machine workouts and consist of core, conditioning or whole body workouts. On your rest day we'll share some articles that can support you around your training. Everything you need straight to your inbox.

Community
What's more, once you have signed up you will be given the opportunity to join our Go Row Indoor Crew Facebook group – the perfect place to share how you're getting on, talk through the day's session, ask questions and get motivated by people just like you across the world. Once you've signed up to Row31, request access to the group through Facebook and you'll be admitted.

ROW31 Archive
If you want to run through the ROW31 programme again, or want to check out a particular session you really enjoyed, we've got them listed for you here!

Questions
No worries! Just drop us an email on

[email protected]
Keep your eyes peeled for more information and content you need to get yourself set up and ready to go.