Sliding Seat Rowing
Sliding seat rowing is the most common type of rowing and can be either sculling or sweep rowing.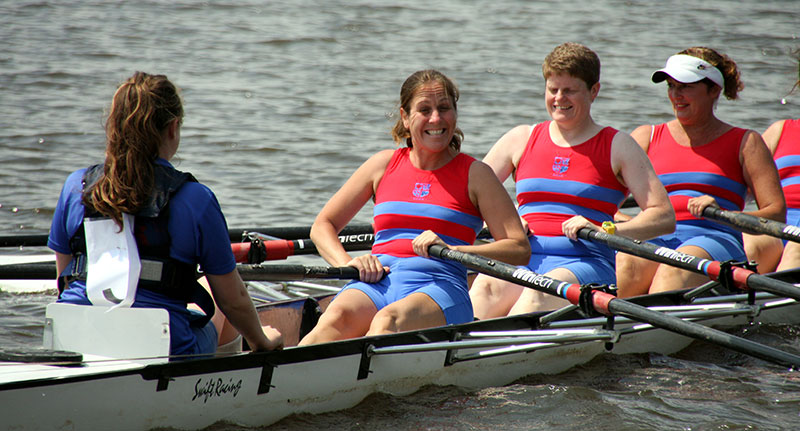 Sliding seat rowing is performed in a boat that has seats on runners which move up and down the slide – hence the term "sliding seat". Sliding seat rowing can include both sweep (one oar) and sculling (two oars) disciplines and can be done on inland and coastal waters. For more information on the types of boats used in sliding seat rowing please see the "Equipment" section.
Inland sliding seat rowing is generally done on more sheltered waters, so the fine racing shell is ideal for this type of rowing.
The clubs and associations practising 'sliding seat coastal rowing' are mainly found along the south coast of the UK and the Channel Islands. Coastal boats are specifically designed for the rougher conditions found on the seas and estuaries.
Have a look at our sliding seat water rowing technique.