Fixed Seat Rowing
The most popular and long-standing type of fixed seat rowing is gig rowing.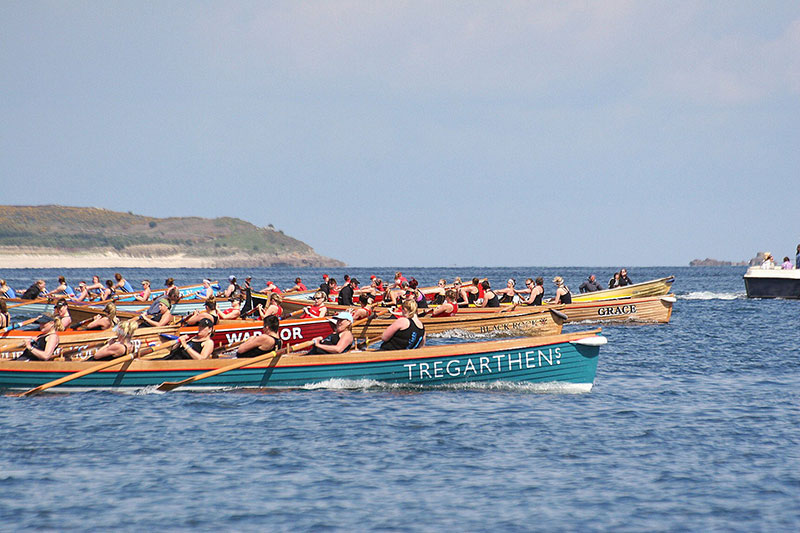 Fixed seat rowing originated in the county of Cornwall. Gigs were first used to transport pilots out to sailing ships hundreds of years ago. There are currently sixty nine (69) gig clubs in the country. The sport is governed by The Cornish Pilot Gig Association (CPGA) (Charitable Incorporated Organisation (CIO) (Charity No. 1166613)), a voluntary-run body which was created in 1986.
British Rowing and the CPGA joined forces in 2006 to assist the development of the sport. The CPGA is one of the fastest growing organisations within rowing, with an estimated 8000 rowers regularly taking to the water. It is one of a number of organisations under the umbrella of the West Regional Rowing Council belonging to several organisations.
Beyond gig rowing there are also a number of other types of rowing with fixed seat rowing, for more information on the other types of boats used then please see the "Boat Types" section.