British Rowing ClubHub Portal
British Rowing ClubHub Portal is an online membership management system developed by an industry leading provider and is supported by a comprehensive set of 'how to' guides covering all aspects of running a rowing club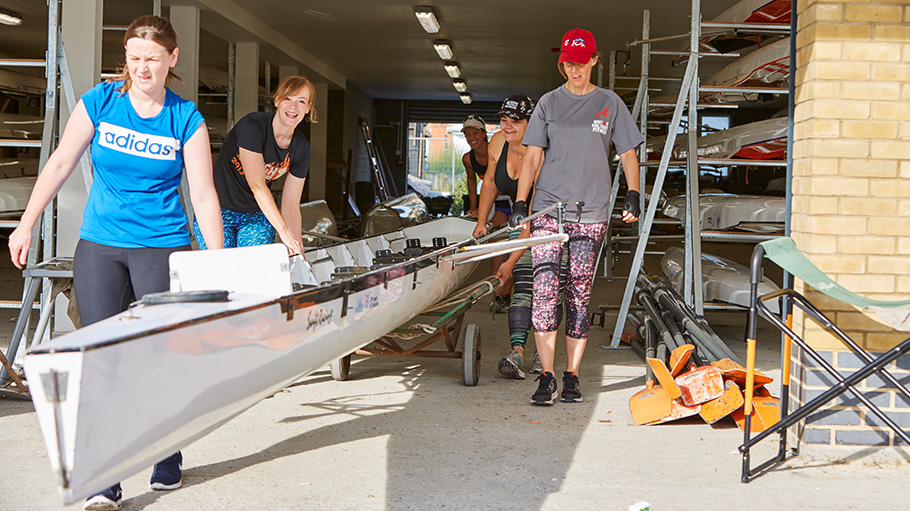 If you already have a ClubHub account, sign in here.
If you don't have an account, read on for more about the British Rowing ClubHub Portal.
British Rowing ClubHub has been developed as part of our work to support rowing clubs in new and more meaningful ways. British Rowing ClubHub is available to all clubs as a benefit of their affiliation to British Rowing.
The vast majority of community clubs are run by a core of dedicated and passionate volunteer administrators and coaches, for free, in their spare time. The message from them is that running a rowing club these days is increasingly like managing a small business. Rowing clubs now require a similar level of knowledge, time and effort in order to be successful, which is where British Rowing ClubHub can help.
The online club member management portal has been designed to make it easier and more efficient for clubs to manage their own membership. It will streamline processes and financial transactions associated with member management. Not only will this help to manage increasing demand from new members but also ensure that clubs are able to provide current members with the best possible support.
In particular, ClubHub will provide the following service to clubs:
Keep key club information up to date
Sign up and manage members online
Set up bespoke membership types and fees
Integrate acceptance of club rules, Terms & Conditions for membership, etc. into the purchase process
Securely store members' personal details, including emergency contacts and medical details
Record and administrate member credentials (eg. swim and capsize tests)
Take secure online payments for membership
Take secure online payments for memberships and, in the near future, one-off payments such as Learn to Row courses, racking fees, annual dinners, etc.
Semi-automate CRM processes (eg. welcome and renewal emails)
Set up, manage and send to mailing lists (eg. all members, all junior members, all committee members, etc.)
Easily access real-time reports and insight on key metrics (eg. club finances, membership numbers, etc.)
Manage permissions for members, and access to associated online systems (eg. BROE2)
Book members onto British Rowing courses, individually or as a group
Centrally store key club documents (eg. club constitutions, club rules, etc.)
Keep a register of the club's fleet (ie. boats and launches), linked to the ability to purchase EA boat licences
To find out more about why the British Rowing ClubHub Portal is right for your club, click on the links below.
Get Involved
If you are interested in knowing more about the British Rowing ClubHub portal, please fill out the form below and we will invite you to a webinar demonstration of the system.