Indoor Rowing Industry Forum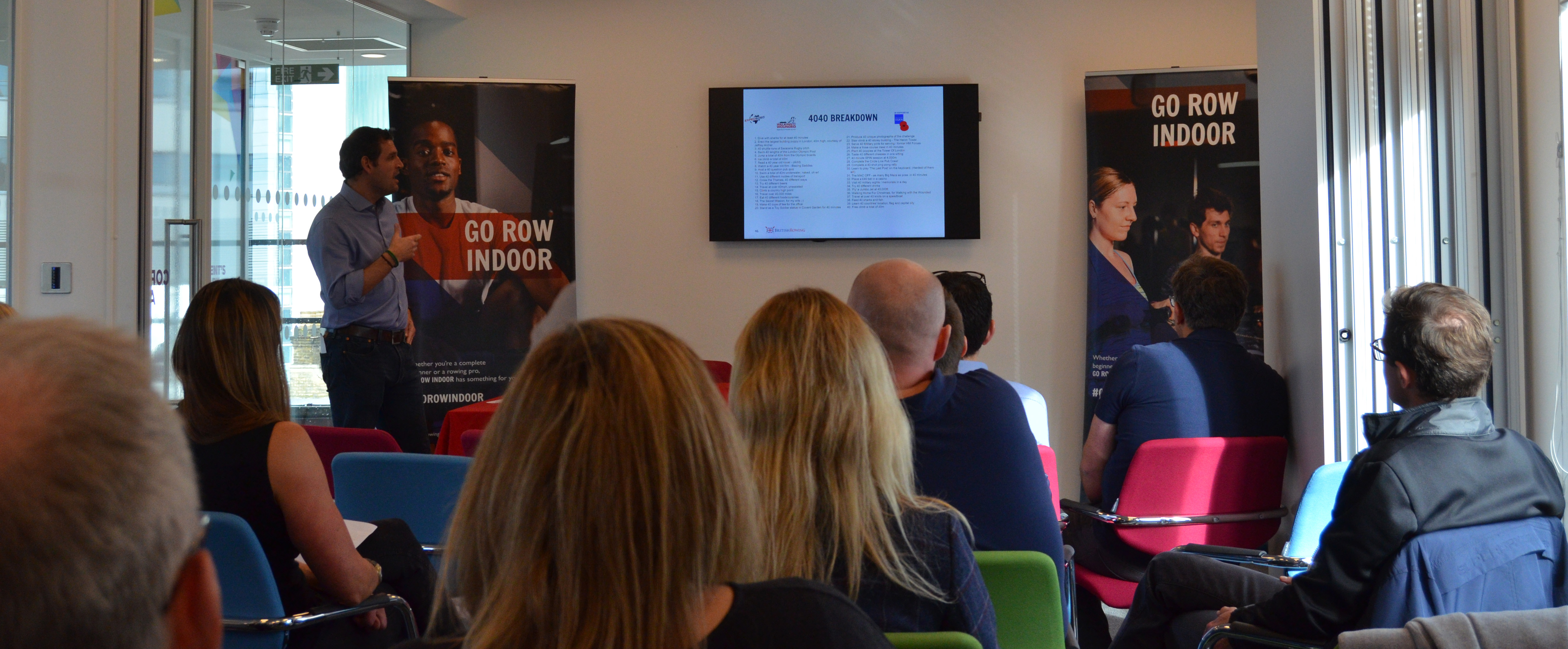 The industry forum was established in 2016 and has created a great opportunity for the indoor rowing industry to come together and discuss the future progress of the sport.
The forum is free to attend and meets bi-annually with a range of partners from across the health and fitness industry, all excited and passionate about discussing new ways that we can develop and increase participation in, and the experience of, indoor rowing.
The forum event provides a great opportunity for:
Members to share updates on their organisations and initiatives
Network with like-minded partners in the industry
Hearing updates from other members, British Rowing and special guests
CPD industry learning from partners within the sport, health, physical activity and fitness sector
Joining in lively panel discussions on the hot topics within the industry
"Innovation is rarely the result of one person or organisation with one big idea – it is normally cumulative and collaborative."
This is an exciting time for everyone involved in indoor rowing and we look forward to working with all the forum members to shape the continued development and growth of the sport.
For further information please contact us.