Competition
From personal challenges, ocean crossings, and fund-raisers to regattas, heads and international competition – there are so many ways to enjoy rowing.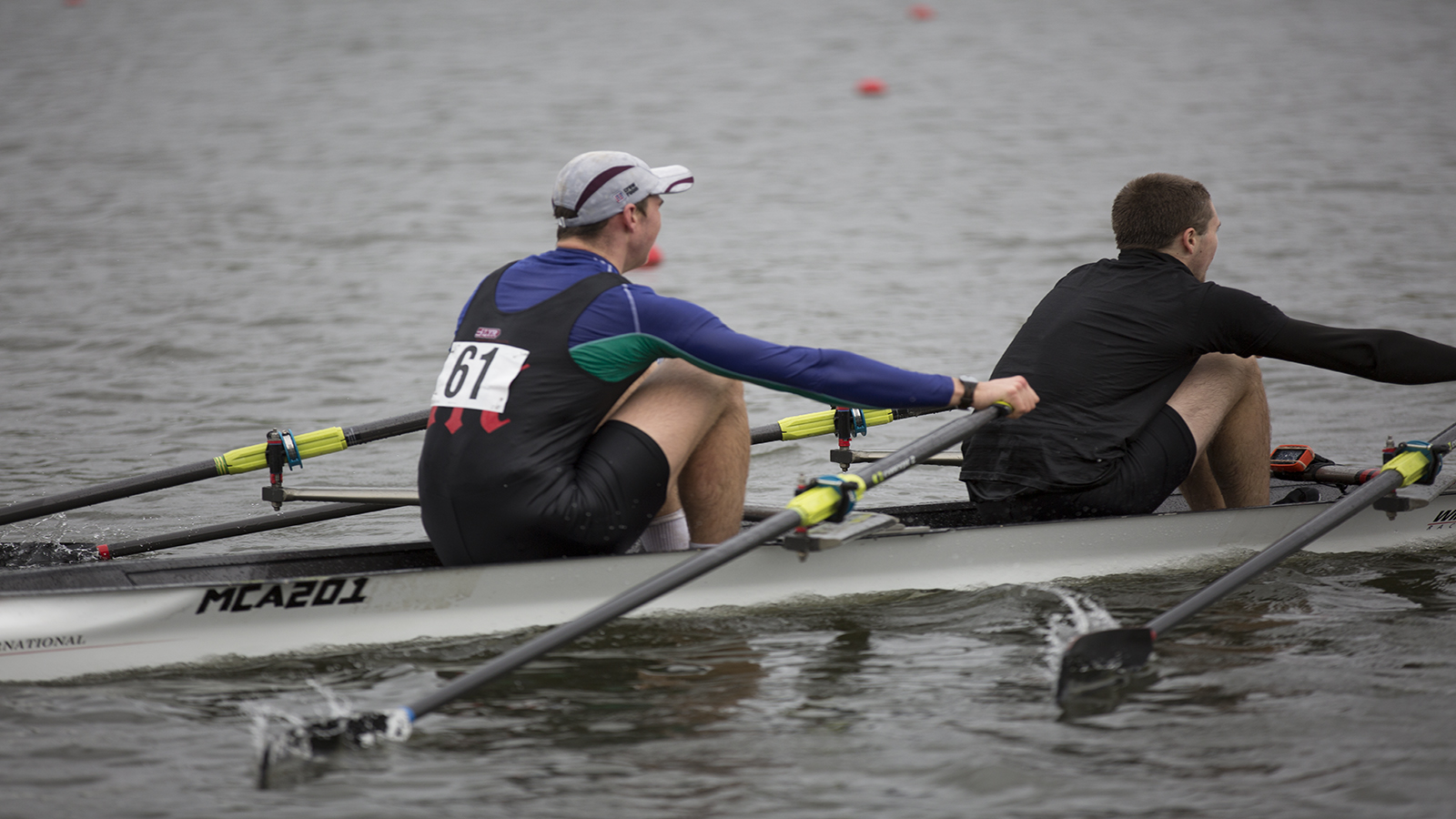 The regatta and head competitions organised by British Rowing fall into two seasons. The regatta season runs throughout the summer (generally from around May to August). Regattas are sprint races that allow for side by side racing, or at bigger events, multi-lane racing. Distances vary but cover anything from 500m to 2000m.
The head season runs throughout the winter. Head races are generally over longer distances and are organised as time trials; boats start racing one after the other.
In coastal racing, the FISA competition course is a triangle with no lanes, representing a total distance of six kilometres. Women race the course once and men go round twice. Coastal racing is not just about speed and skill, but also about handling the potentially tricky water and weather conditions.
Fixed seat gig racing has been described on numerous occasions as the fastest growing sport in the south west, with 55 clubs in existence today. The gig racing season runs from late spring through until the end of September. Although there are several regattas held beforehand, the biggest event of the year is the World Championships, held on the Isles of Scilly. This event is the most popular in the racing calendar, with a huge entry of 100 boats or more. Each club holds their own regatta throughout the main racing season, with three of these being 'tribute championships', with categories for A, B and Under 16s crews. There are also separate 'county' championships for men, women, Under 14s and Under 16s crews.
We also offer the opportunity to race at indoor events; the larger events are generally organised into categories based on age, sex, and weight and, as a rule, the larger the competition the more categories there will be. The most common distance raced is 2000m, and participants in some events will range in age from early teens to those in their eighties and even nineties!
Rowing and sculling are classified separately and every competitor, whatever his or her age, weight, or gender (except coxswains who are not generally classified), has a separate status in each of the two disciplines. This status, based on points won, determines where the individual fits in senior racing and the total of the points held by the crew as a whole (excluding the cox) determines their  classification.
Find out more about some of the more informal ways to challenge yourself with Explore Rowing.
Only competitors who are British Rowing-registered racing members may compete in races and regattas held under these rules. These rules also apply to members of an affiliated rowing club, or members who represent a club affiliated to another association recognised by British Rowing or FISA.
Why rowers love the competitive side of our sport
"Blood, sometimes.
Sweat, always.
Tears, sometimes…
Traditionally built boats have a noise all of their own. When there are a hundred-plus gigs at the start of a race and the flag descends, there is a primordial sound as loud as any street band. What is not to like?"
Heddon Johnson, Weymouth Gig Rowing Club
"If you are looking for the most physically demanding, intense competitive sport, then rowing is the sport for you – if conversely you just like being out on the water in nice weather with a few like-minded people then rowing is also just the sport for you. It so happens that both reasons fit me to a T."
Pete Jacobs, Poole Rowing Club
"I choose to row for many a reason; however the main things that drive me on are the pure excitement and adrenaline rush I get when I'm racing side-by-side with another crew or individual. Nothing can compare to this! I also believe some of your best friends can be made in the rowing world!"
Jamie Kirkwood, Leander Club – GB lightweight men's squad
"The real answer is that I love the feeling when I've got eight guys, in perfect time, giving their all and watching crews to the left and right fall behind us."
Rory Cruickshank, Norwich School Rowing Club
"I first entered a race for fun in 1998. Seventeen years, 100 races, three relay world records and 21 gold medals later – has been beyond my wildest dreams. It's given me a sporting career and some self-belief in everyday life too. I now row to assist my running training as the low impact helps keep injuries to a minimum."
Jon Goodall, Mad Team Indoor Rowing Club
"For me it's ultimately about winning – the satisfaction that it brings after all the months of hard training. In the gym or out on the water, I feel a sense of escapism, and having fun with like-minded people keeps me coming back for more. Every session and every win fires my ambition to row for GB."
Hattie Orr, Shiplake Vikings Rowing Club
See the Events Calendar for competitions taking place in your area.