Adults
So you want to learn to row? How exciting that you have decided to give it a go.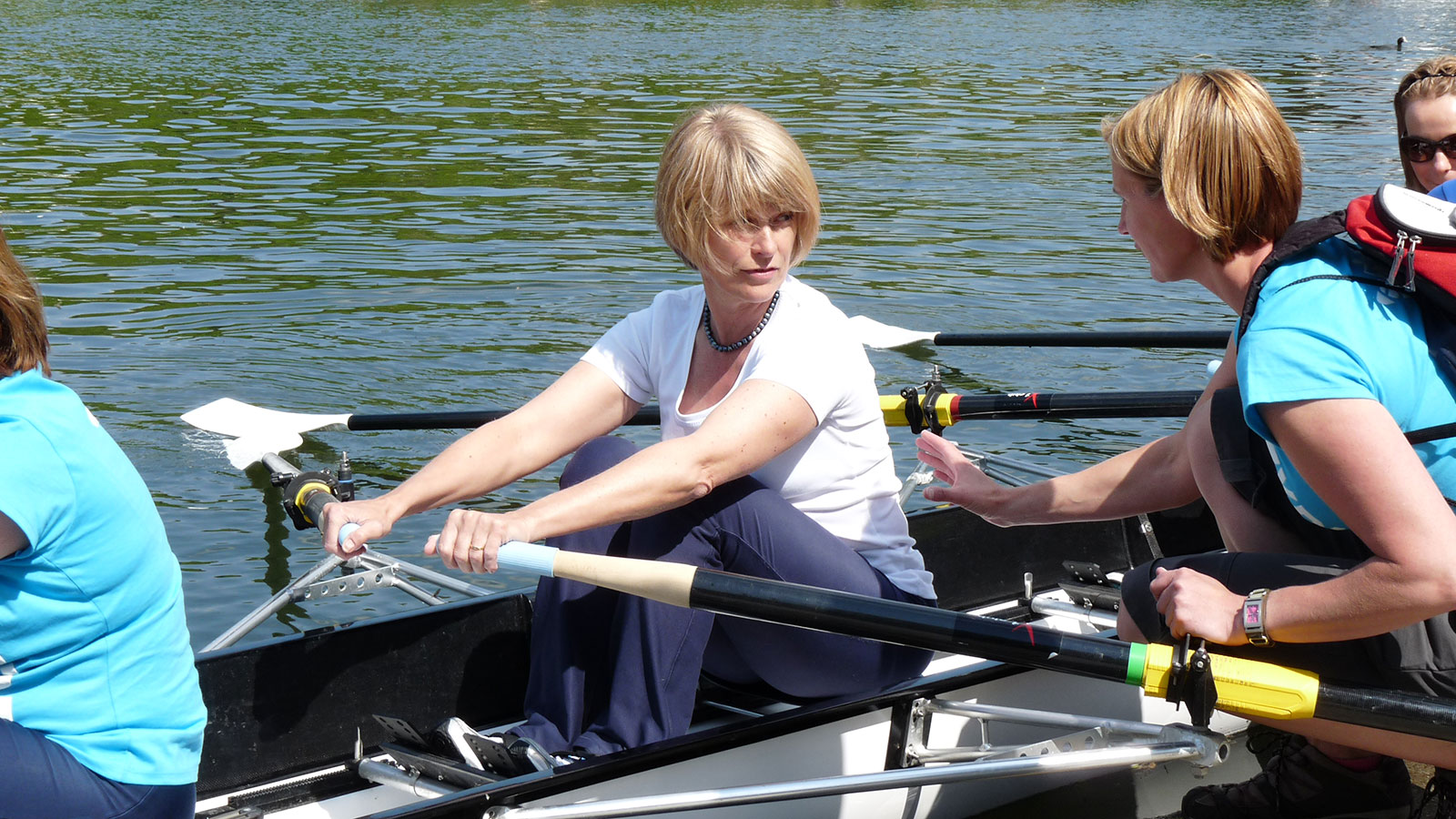 The majority of rowing clubs will support you in learning the skills to row and it is a great way to make friends and share a fun experience.
What you need to do next is to find a club that offers British Rowing's Learn to Row courses in your area and sign up. You'll be learning to row with other novices, so you'll all "be in the same boat", as it were! You'll get the opportunity to try out lots of new skills and spend lots of time in stable boats on the water. The Learn to Row award is designed to provide a structured route into the sport for adults.
Learn to Row Quick Facts
Who can attend?
Adults (over 18) who want to learn to row, in either fixed or sliding seat boats.
How much will it cost?
This is determined by the facility/club running the award – contact them directly for further information.
What will I get out of it?
The aim of Learn to Row is to get you out on the water as much as possible.
You will:
Learn about safety, both on and off the water.
Be able to identify boats and equipment that you will be using.
Know what clothing to wear.
Learn the correct rowing technique.
How is the award structured?
Stage 1 and Stage 2 make up Learn to Row. Each stage builds on the previous one with the aim of taking you from the basic skills to improved technique and confidence and increased awareness of safety.
These stages can be done in your own time under the supervision of your instructor.
Learn to row is delivered by Explore Rowing accredited clubs/water sport centres.
How long is the award?
This is dependent on the facility that is running the award and will take into account the facility's environment and participants' fitness and availability. The award might be run over a series of weekly two hour sessions, or some all day sessions over a weekend.
Resources
You will receive the Learn to Row handbook that contains lots of useful information, including the logbook at the end. This logbook outlines the two stages and there is space to tick off each skill as you learn it, and place for your instructor to sign.
How do I apply?
Find a local rowing club and contact them directly for more details.