British Rowing Indoor Championships FAQs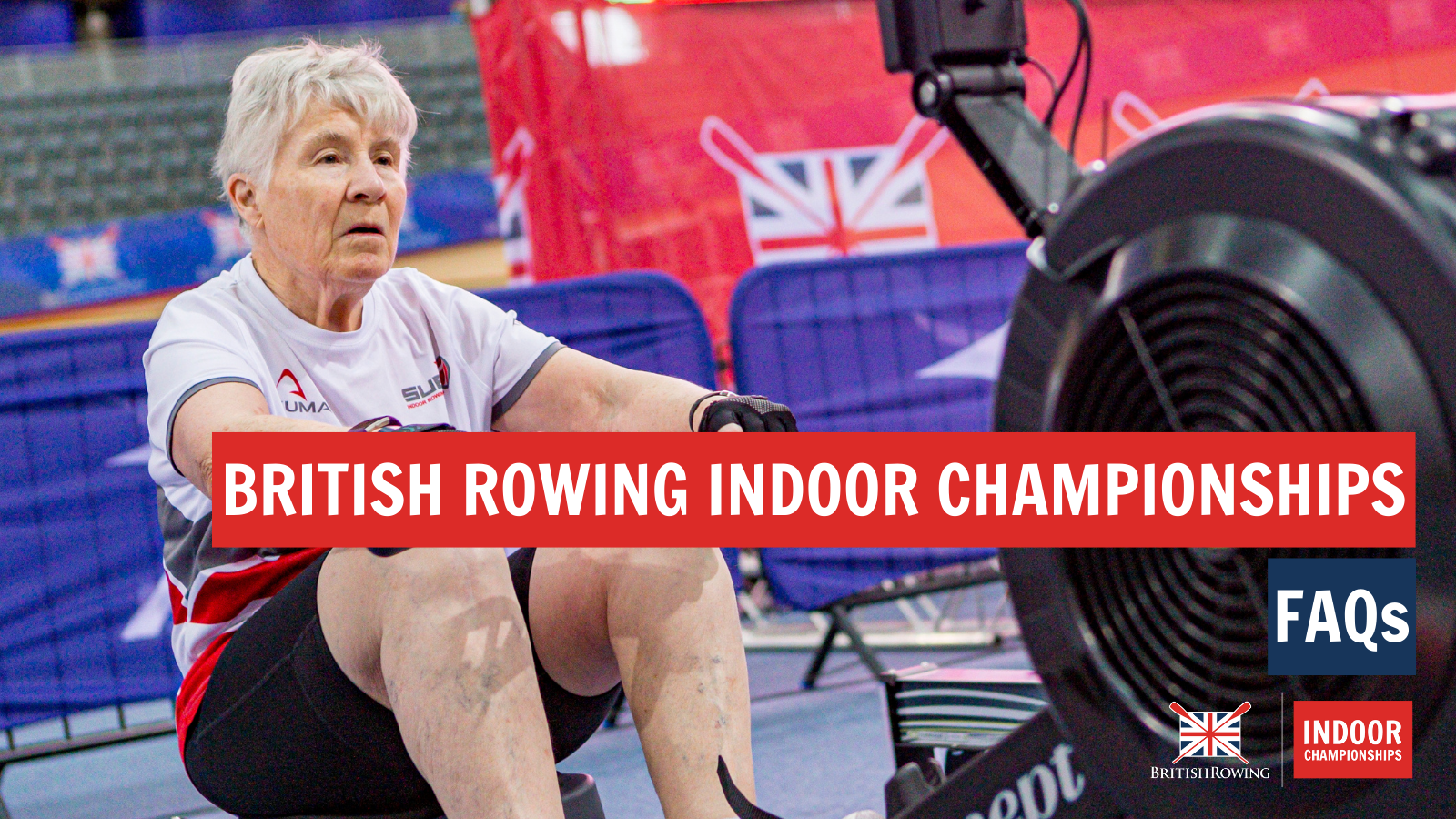 Entering
When will BRIC entries open for 2023?
Entries are open now, sign up for BRIC 2023 here.
Is BRIC likely to sell out?
Our last BRIC event (2019) was a sell-out event, with BRIC 2023 set to be bigger and better – sign up early to avoid missing out!
Is BRIC open to anyone to enter?
Yes – anyone aged over 11 years old on 1 September 2023 can enter BRIC.
Can international competitors enter?
Yes – competitors from any country can enter BRIC.
Can competitors enter more than one event?
Competitors can enter as many events as they choose to. An online registration and payment must be made for each race here.
What date do BRIC entries close?
Entries close at 12:00 noon on Tuesday, 28 November 2023.
Can I make changes to my entry once I have paid?
Yes – log onto your account via Active Network. Here you will be able to make changes to your entry and or email [email protected] and we will be able to make the update for you.
I can no longer compete. Can I get a refund?
Entry fees are non-refundable after the closing date (12:00 noon Tuesday, 28 November 2023). Withdrawals before the closing date will receive a 75% refund.
What is the difference between a team (group) and a relay team?
A relay team consists of a maximum team of four people who have entered the relay event. A team entry is 10 or more juniors/students and/or adults.
How do I make a group entry?
You can enter as a group (10 or more people) in two ways. One is via the online registration itself. There is a trigger on the registration form that if you add 10 entries (excluding relays and spectators) a 10% will get applied at the checkout.
The other way to enter and get the discount is via a manual booking form which can be requested by emailing [email protected]. Once the booking form is received you will be emailed an invoice to be paid prior to 9 December 2023. All group entries must be paid before race day.
How do I enter a relay team?
To enter a relay team you must first nominate a captain. When they enter the chosen relay category they will be asked for the personal details of the additional members of the team. Only one person from the relay team needs to complete the entry.
What are the junior timed distance categories?
Junior timed distance categories are as follows:
Year 7: 2 minutes
Year 8: 3 minutes
Year 9: 4 minutes
Year 10: 5 minutes
Year 11: 6 minutes
Sixth form (Year 12 & 13): 2000m
Is there a maximum capacity for age groups?
There is no set maximum capacity, however, we reserve the right to limit the size of entry into any given event.
Adaptive Racing: How do I become classified?
All competitors with a physical, visual or learning disability entering the Adaptive events must go through the appropriate process for their disability prior to entries closing at 12:00 (noon) on Tuesday, 28 November 2023.
You can register your interest by emailing [email protected] and receive information on either the times and locations of classification opportunities for physical impairment classification, or the process required for visual and learning disability classification. More information can be found in the event T&C's at point 45.
Racing
What resistance does the rowing machine need to be on while racing?
Each individual may put the rowing machine on the resistance of their choice.
I haven't got my race info yet?
This was sent out last Saturday to the email you registered your entry with. If you have not received this yet, we are aware that some of these are making there way into spam. Please check that inbox first, but if you still can't find it, please email us and we will be happy to assist.
What are the maximum weights for the lightweight category?
Men must be 75kg or less. Women must be 61.5 kg or less.
What happens if I am entered into a lightweight race, and I don't make weight on the event day?
Lightweight competitors will be weighed at the lightweight weigh-in not less than 1 hour and not more than 2 hours before their event. Lightweight competitors who do not make their weight will be able to race. However, their time will be listed at the bottom of the event they entered, and they will not be placed. Their time may, however, be included in the Concept2 Ranking, as a heavyweight time.
When will the final race schedule be made available?
The race schedule will be confirmed a few days after entries close on Tuesday 28 November 2023. Competitors will have 24 hours following close of entry to make any updates to their entry before the final draw is produced. This will be made available on the website. An indicative timetable and expected race order of events can be found on in the event T&C's at point number 9.
How much time is there between events?
There is approximately 5 – 10 minutes between events. This is subject to variation and depends on the time it takes for each event to be completed.
What is the relay format?
There is one relay that is 4km for adults and 8 minutes for juniors. Relay teams can be either all male, all female or 2 females and 2 males. There are no restrictions as to how long each team member needs to be on the machine for, this is up to the team to decide.
Does anti-doping testing take place at BRIC?
The British Rowing Indoor Championships is committed to clean sport. All athletes, athlete support personnel and clubs are bound by, and must abide by the World Anti-Doping Agency Code.
Athletes competing at BRIC may be tested at any time and by entering this competition it is deemed that consent to be tested has been given. To understand more about anti-doping, the rules, and your responsibilities, please visit this page or email [email protected] with any questions.
What is a race card?
A document sent to all competitors prior to the event, that states their name, warm-up time, weigh in time (if applicable) and race time. Please bring your race card with you for check in on the day.
What happens if I miss my race?
If a competitor misses their race for whatever reason they will be able to race in a later race if a place is available but will not be eligible to win a medal.
What are the race categories?
Masters Individual Events
Junior Individual Events
Open Individual Events
U23 Individual Events
Adaptive Events
Relay
What are the junior race categories?
All junior competitors must be between the age of 11 and 18 as of 01/09/2023.
Further age banding is as follows:
School Year 7 = under 12 on 01/09/2023
School Year 8 = under 13 on 01/09/2023
School Year 9 = under 14 on 01/09/2023
School Year 10 = under 15 on 01/09/2023
School Year 11 = under 16 on 01/09/2023
Sixth Form = under 18 on 01/09/2023
What are the master's race categories?
30-39
40-49
50-54
55-59
60-64
65-69
70-74
75-79
80-84
85-89
90-94
95-99
100+
What events offer lightweight categories?
Lightweight events will be offered in the U23, Open and Masters Events only. Any competitors under the age of 18 may not enter lightweight events.
Venue
Is parking available at the venue?
All parking information for the NEC, Birmingham can be found here.
How do I get to the venue?
BRIC 2023 will take place at the NEC, Birmingham, Pendigo Way, Marston Green, Birmingham B40 1NT.
Information on how to get the NEC, Birmingham can be found on the venue website here.
How do I gain entry into the venue?
Your race card will allow you entry into the venue. Please ensure you bring it with you on the event day.
What food and drink is available at the NEC
The NEC has a wide variety of food outlets. More information is available here.
Spectators
Can I just buy a spectator ticket to watch?
Yes – you can purchase a spectator ticket for FitFest 2023 can be found here.
I am entering a junior competitor/s, do I get a free spectator ticket?
All junior competitors entered as an individual will be eligible for a free spectator ticket, please select this option when booking the junior entry. Access for responsible adults covers all areas of the venue, this, however, may exclude the race floor.
All teams who have junior competitors in them will be eligible for 1 spectator ticket per 5 junior competitors for responsible adults to access all areas of the venue, this, however, may exclude the race floor.
Do I need to purchase a separate spectator ticket to view what else is happening at FitFest on the 9 December 2023 if I am a participant of BRIC?
No, your entry to BRIC also includes full entry to the event for the whole day of FitFest on the 9 December 2023.
Does being a competitor allow access as a spectator?
Your competitor wristband will allow you access to the full FitFest event for Saturday (including ATHX and weight lifting) but not the SiD Arena. This is because the ticket prices for this area are much higher. It will be possible to purchase an upgrade on the day if you wanted to go into that area.
How do I get my Junior adult spectator tickets?
You will be given a wristband on arrival at the registration desk on the day of BRIC when your junior registers into the event. Remember this is one free spectator ticket per one junior entry. Or 2 spectator tickets per 5 juniors for group entries.
On The Day
What do I need to bring with me besides kit?
Please bring your race card, which grants you access to the event.
Will the event be live streamed?
There will not be a live stream but you will be able to follow along the action on our social media channels and website throughout the day.
What do I do if I have lost my race card?
Virtual Champs and Racing Online
How can I still get involved in BRIC If I cannot attend in person?
For those who can't make it to Birmingham, or would like another day to compete, there will be be a virtual indoor rowing competition event on 10 December hosted by EXR.
More information about this event will be available soon!