British Rowing starts British Rowing ClubHub online portal pilot
British Rowing ClubHub is an online membership management system, supported by a comprehensive set of 'how to' guides covering all aspects of running a rowing club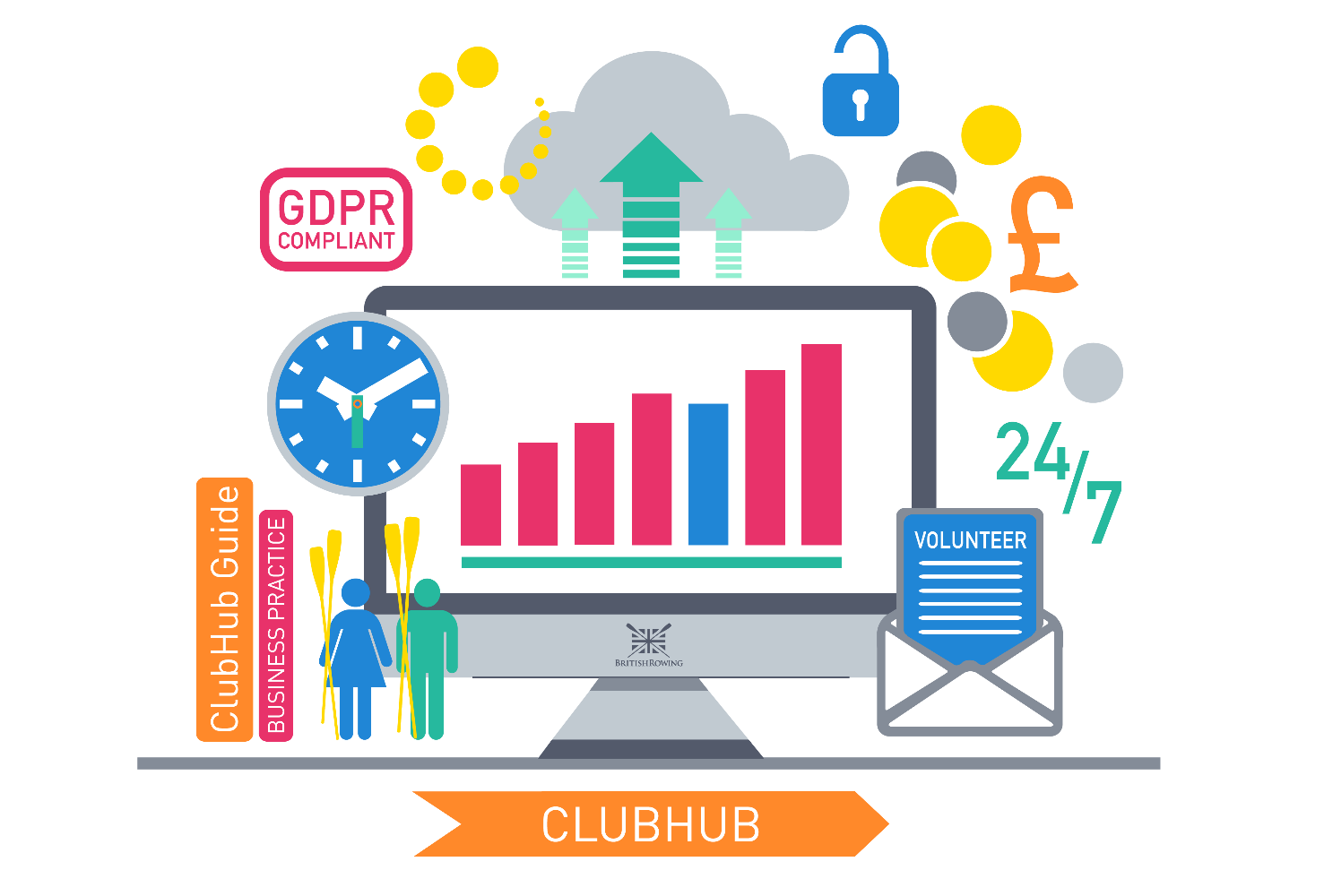 British Rowing's new British Rowing ClubHub Portal hit an important milestone last week with the launch of the project's pilot phase.
During the pilot, a group of ten rowing clubs of different types and sizes from across the country are being given access to the newly configured 'beta' version of the British Rowing ClubHub Portal. These clubs will work with British Rowing's project team to trial, test and refine the system, to help ensure it meets the needs of the club community ahead of a full launch later in 2018.
Aimed at providing contemporary support to the dedicated volunteers running rowing clubs, British Rowing's ClubHub project is formed of two core areas – the British Rowing ClubHub Portal, which is an online club member management system designed to reduce the overhead and effort involved in administering club membership; and British Rowing ClubHub Guides, which will be a new set of best-practice 'how to' resources, covering all aspects of club operations.
The British Rowing ClubHub Portal will be available to all clubs as a benefit of their affiliation to British Rowing. It is powered by GoMembership, an industry-leading management system developed by sports membership specialists Azolve.
>>> Read more: British Rowing ClubHub – a new service to help support your club
As well as streamlining the processes involved in signing up and renewing members, and helping to promote good practice in the management of personal data, British Rowing ClubHub will provide clubs with important insights into their current membership levels, financial situation and much more.
Phil Hornsey, British Rowing's Director of Membership & Rowing Community, said: "We are delighted to be working with Azolve on this new service for the rowing community. We conducted a rigorous partner selection process on behalf of our clubs, and are confident that Azolve are the best project partner for British Rowing, and that their GoMembership system is the leading solution for this type of service. We're also grateful to Sport England for their support of the British Rowing ClubHub project, and for their financial investment in it."
Alongside British Rowing ClubHub, GoMembership will also provide a new system to administer British Rowing membership. This will improve the online experience for over 30,000 members, as well as providing British Rowing with better insight across the whole sport.
David Pring, Azolve CEO says, "We are thrilled that British Rowing have selected GoMembership – the whole team here worked hard to prove that our solution is at the forefront of membership management technology, and our proven track record with over 50 National Governing Bodies of Sport speaks for itself. We are excited to begin work on delivering British Rowing's British Rowing ClubHub which will become a cornerstone for the organisation, benefitting their clubs, their members and the wider rowing community."
You can find out more about British Rowing ClubHub and the benefits for clubs, functionality, alongside Frequently Asked Questions here.