Resources
As rowing volunteers well know there are many aspects to running a successful club.
Here are some guidance documents and links to websites that we hope you will find useful.  If there are other documents you have found particularly helpful email us and let us know.
British Rowing Resources
We recommend keeping your constitution in line with our model constitution – when you are applying for accreditation and funding you will normally be required to have certain clauses in your constitution and these are all contained in this document. This will help you to maintain your constitution as appropriate to your club and today's needs.
---
Club Codes of Conduct Q & A advisory sheet and information about the Adoption and Application of Codes of Conduct explains why clubs should have codes of conduct in place.
---
Safeguarding 
This section has a number of specific guidance documents and policy information relating to safeguarding children and vulnerable adults.
---
Your regional contacts and guidance, relating to staying safe on and off the water.
---
British Rowing members insurance does not include cover for clubs as part of their British Rowing affiliation. However, British Rowing has arranged an approved insurance scheme with specialist brokers Perkins Slade and Lovat Insurance Brokers, designed to provide comprehensive cover for the needs of affiliated clubs at a competitive premium.
---
Grievance and Disciplinary Guidance – for clubs who may not already have procedures in place. Having appropriate procedures in place can club avoid any issues escalating within your club.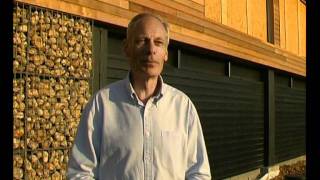 Play Video
Funding success case study
Case Study
Whitlingham Boathouses – a video outlining the successes of Whitlingham Boathouses, where recreational rowing has taken off in the community.
External Resources
CASC Clubs – Rate Relief Information (CCPR) – CASC clubs can receive preferential rates and other tax benefits. Make sure you find out more about whether your club is eligible and how to apply.
---
Low Emission Zone – for clubs who use minibuses and vans to trail boats. Transport for London provides comprehensive information about LEZ regulations.
---
Inclusive Club Health Check – produced by the English Federation of Disability Sport.
---
Typhoo Sports for All – free training provided by the English Federation of Disability Sport for community-based sports coaches.
---

Club Matters – bringing together Sport England's existing support for clubs to create a single, integrated, free support package for clubs.
---
Other resources that may be of interest can be found under Funding, and there is further information available in the Learn section of our website.