Club Management System
The Club Management System is one of the services provided by British Rowing that allows Club Officers to edit and update aspects of your club.
Access was provided to the club administrators who then allocate login permissions to other club members as required. Login is with your British Rowing username and password on the website homepage: www.britishrowing.org. Then select Club Management from the dropdown list of 'Online services'. Your club should be already selected.
Depending on what permissions have been assigned to you, you may see any of the following tabs:

The Club's online administrator or secretary is the only person who can change what aspects of the site you can access. If you're not sure who this person is, contact us at info@britishrowing.orgor call the office on 0208 237 6700.
Club Details
This displays your club's details. This information is public and is included on our Club Finder.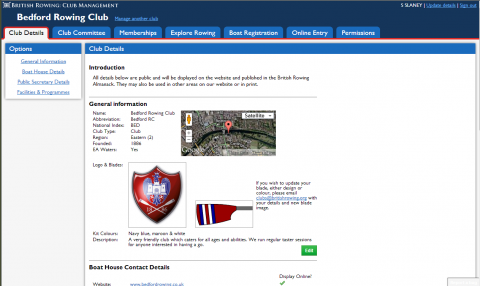 Club Committee
The details printed on this page are for use internally within your club. They can also be seen by designated staff at British Rowing Head Office.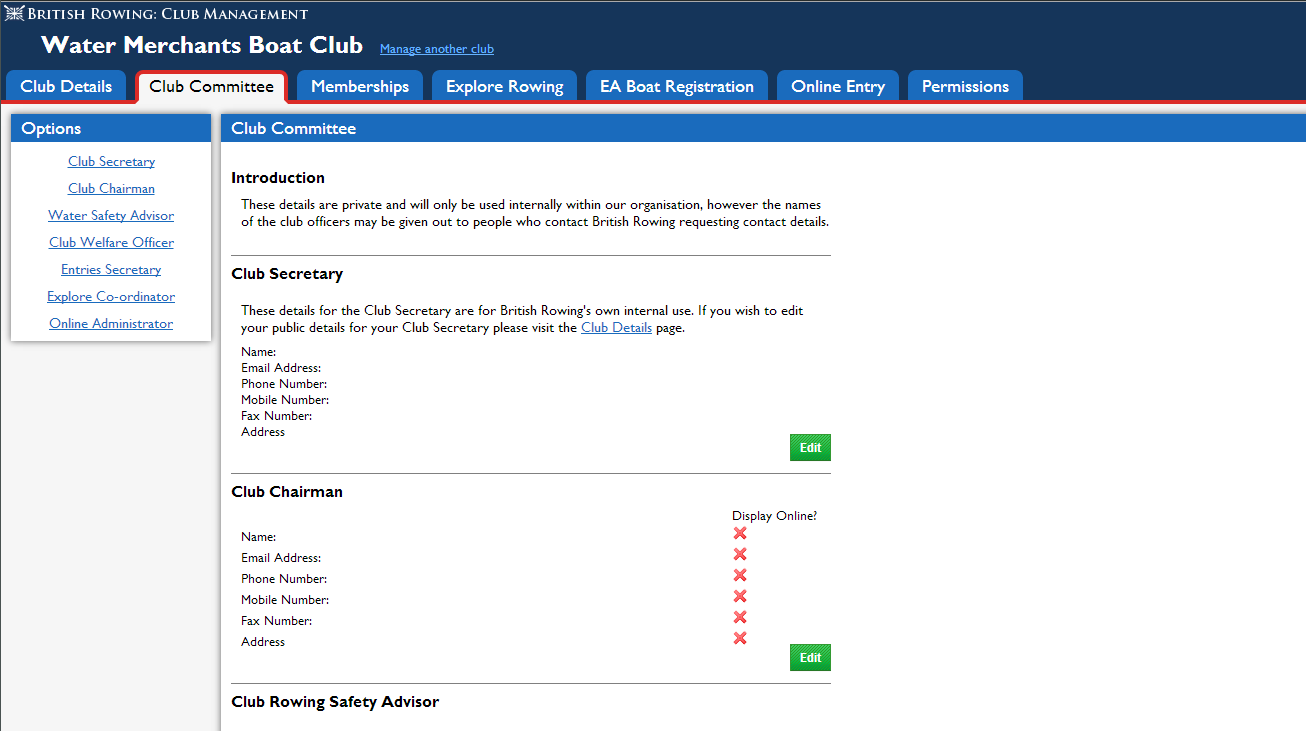 These details will not appear in the Club Finder section of the British Rowing website. However if you are happy for them to appear in Club Finder in the future you can tick 'display online' and British Rowing will add these details when that function becomes available.
We hope that centres and clubs will keep this section updated so that communication channels can be used effectively and efficiently.
Memberships
Designated membership administrators can sign up new registrations and memberships, check who has current membership and renew members of your club.
You are also able to remove people who are no longer members. They will still be British Rowing members but your club will be removed from their membership records.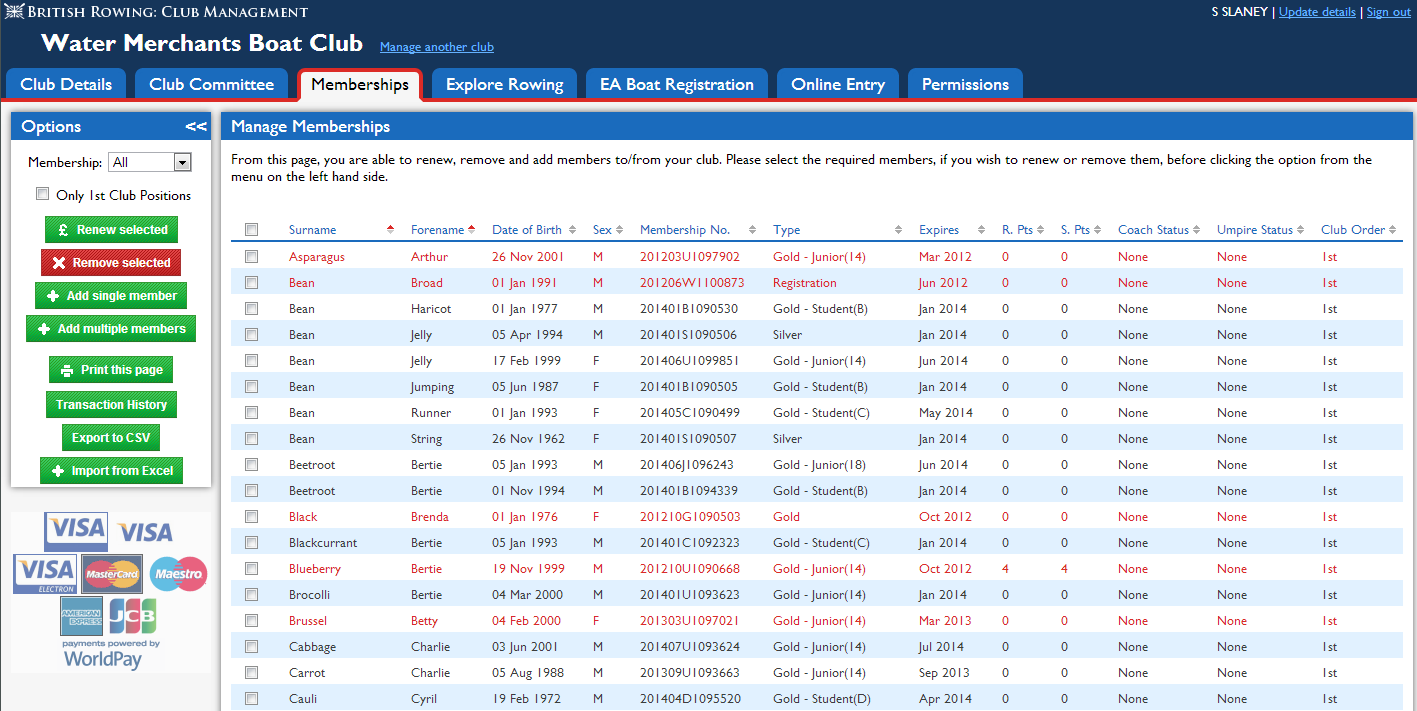 To create new memberships, enter all the personal details, go to 'step 2' and select the membership type and make the payment via Worldpay. The memberships are then created instantly. If you want to be able to pay by invoice, just email clubs@britishrowing.org and we will set it up.
To renew memberships, select the relevant names and click 'renew selected'. As with new memberships, payment is by Worldpay or invoice.
Explore Rowing
This page allows centres to update the status of the rowers on their Explore Rowing Learn to Row courses. If club members wish to use the Boat Hire Network to book boats from other clubs, they will need to be marked as Competent in this section.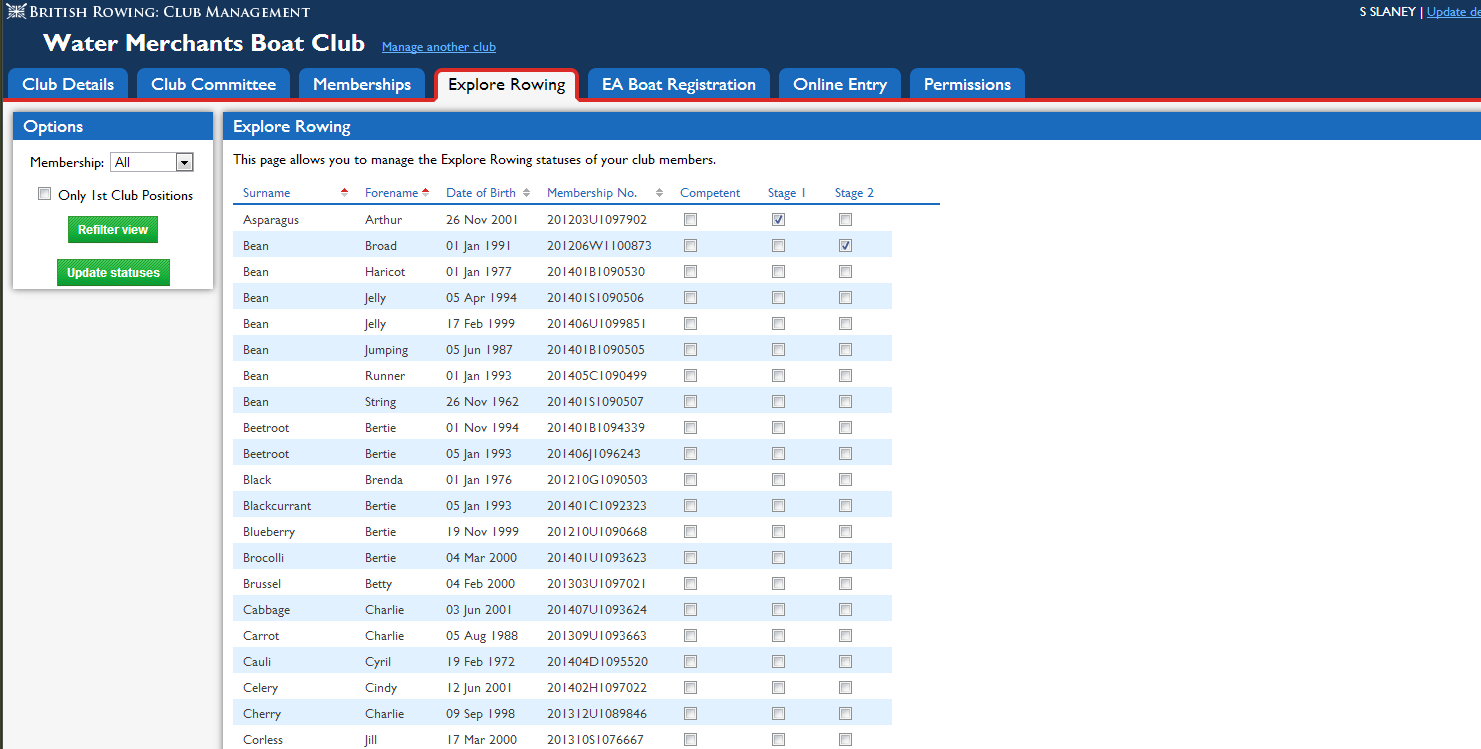 EA Boat Registrations
This lets you manage your Environment Agency boat registrations. For full details, go to the EA Boat Registrations page.
Online Entry
This page allows clubs to see a history of competitions that have been entered. There is also a record of invoices for these entries.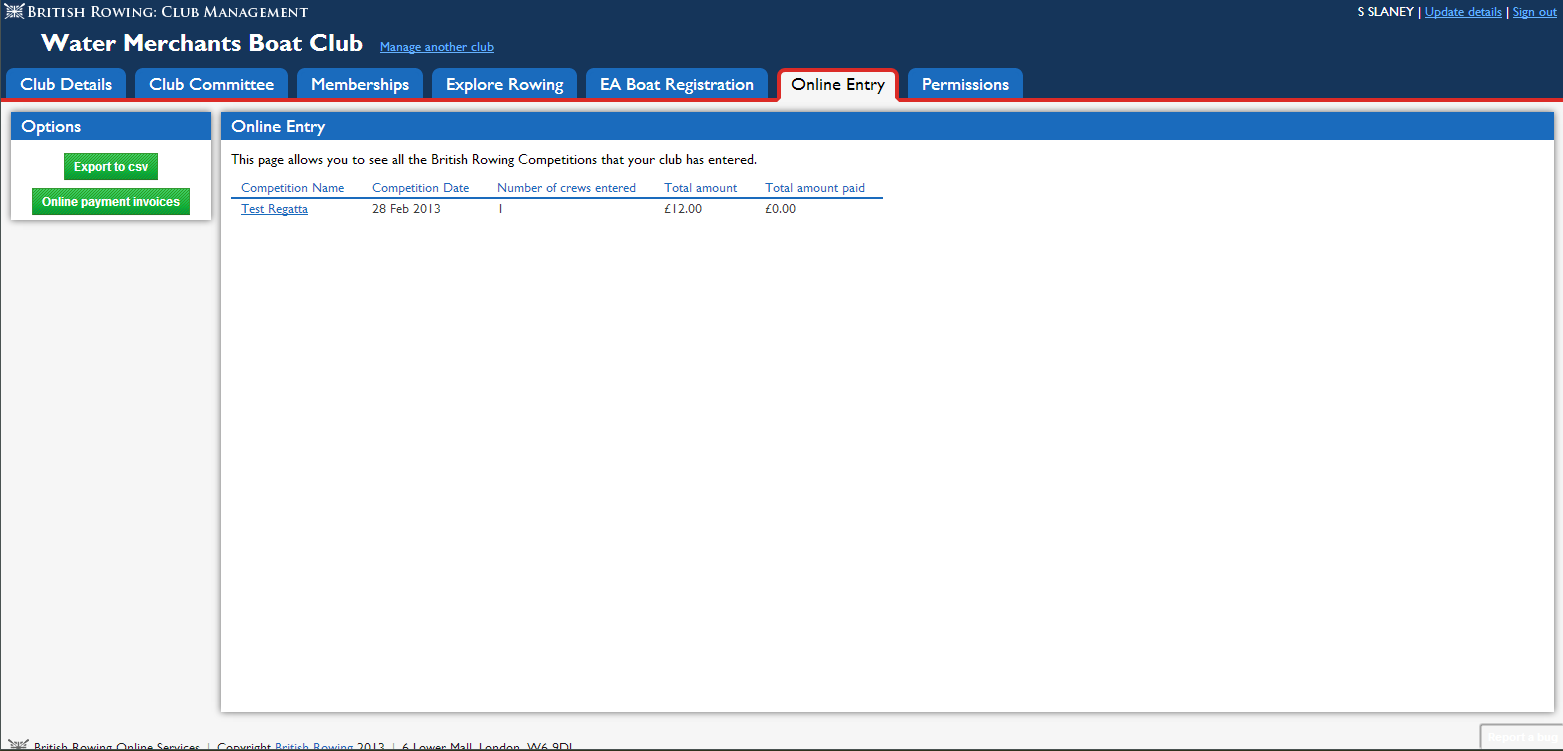 Permissions
You will only have access to this page if you are the main online administrator for your club. From here you can assign permissions to other club members, you just need to enter their British Rowing membership number and tick the boxes to give access to the relevant areas of the site.
If you have any difficulties with this part of the website, please contact it@britishrowing.org.