Funding Sources
If you are considering applying for support from a funding agency, the following may be able to help you:
They will be able to advise you on the latest developments and criteria used by the various agencies. You will then be able to select the most appropriate schemes to apply to. It's really important that you make British Rowing staff aware of any grants you are applying for, as the National Governing Body nearly always has to endorse applications. The more we know, the more we can help.
You should also look for web based grant finders to make sure you haven't missed a good, appropriate 'pot' of money, and don't forget to look for local charities who have funding for specific purposes. For a good example of how successful this can be, have a look at the video on this page.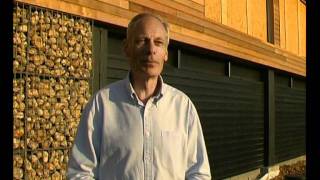 Play Video
Funding success case study
There are a huge amount of charities that are bound to fund quite specific projects or groups. See if there are any that match what your club provides, you may be surprised at how much funding is available once you start looking carefully!
You might also like to look at Club Matters – Sports England's one-stop-shop for sports clubs. The website has various modules with useful information on running a club.
When thinking about grant applications, consider what is the need or purpose of your application? "We need equipment" is not much of an answer. Exactly what equipment? You need to provide a list. The most important part of your application is being clear about what you can deliver for your funder. Each funder and funding pot will have an objective, nearly always in terms of increasing participation. You will need to be very clear and robust in providing information about your current base and how the funds you are asking for can expand your club's activities and increase and diversify your participation from within your local community. See our quick checklist below.
There are many sources of funding for large scale projects but important funders of sport at a local level are still rowing club members, friends and the local community. Social events, raffles and local companies looking for sponsorship should be a club's first stop when searching for funds.
Funding Checklist
What does your club want?
Why does your club want it?
When does your club want it?
How is your club going to get it?
These basic questions will point your club towards getting full and detailed answers to questions asked by prospective donors, questions such as:
Why do you need x boat?
Who will it be used by?
What benefits are there for the club?
What benefits for the donor?
When looking to gain sponsorship it is more successful to target donors that will have their interests met by the results of the project. A useful reference book to help clubs with their funding issues is The Sports Funding Guide by Nicola Eastwood.
For more information about what funding sources might be appropriate to your club locally, please speak to your local Community Support Manager.
Summaries of the main funding sources are listed below:
Funding up to
Fund
Type
Website
Various
County Sports Partnerships
There are 49 CSPs covering England, which are networks of local authorities, National Governing Bodies, clubs, schools and school sport partnerships, primary care trusts, and other local agencies.
Local funding advice.
To locate your local CSP visit: www.cspnetwork.org
Various
National Lottery Good Causes
Search through Lottery grants to find the most appropriate one for your club.
Search for relevant Lottery funding.
For more information, see: www.lotterygoodcauses.org.uk/funding-finder
Various
Grantsnet
Grantsnet is a search engine for grants available to UK organisations. It is for charities and voluntary organisations, public service organisations, businesses and funders. Type a few key words and see what's available!
Web based grant search
For further information and to apply visit: www.grantsnet.co.uk/
Various
Funding Central
Website to search for funding, finance and advice available to clubs, charities and voluntary organisations.
Web based grant search
Visit their website for more information: www.fundingcentral.org.uk/
£300
Mars Milk Fund
Mars Milk Fund awards £300 each week to a sports club.
Community Sport
The short application form is on their website: http://www.marsmilk.com/fund/
£250 – £1,000
Cash 4 Clubs
Betfair and SportsAid recognise the importance of community sport, so Cash 4 Clubs has been set up to facilitate fundraising for community sports clubs throughout the country. There are three tiers of grants at £250, £500 and £1,000 which are awarded on a discretionary basis.
Community Sport
See www.cash-4-clubs.com for further information.
£500 – £2,000
Rowing Foundation
The Rowing Foundation is a registered charity. Its purpose is to promote the participation in rowing of young people (those under 18 or still in full time education) and people of all ages with disabilities. The Foundation gives grants of between £500-£2,000
Juniors and Rowability (disability) water rowing
For further information and to apply visit: www.therowingfoundation.org.uk/
around £5,000
Sportivate
The programme is aimed at 14 – 25 year olds who are not currently choosing to take part in sport in their own time, or who are doing so for a very limited amount of time. It funds six week courses of sport in the community and continues supporting participants after the six weeks is up. The scheme is administered through the 49 CSPs (see above).
Coaching 14-25 year olds
For more information, see: www.sportengland.org/about_us/places_people_play/sportivate.aspx
£300 – £10,000
Small Grants
The Sport England Small Grants programme uses National Lottery funding to make awards of between £300 and £10,000 to not-for-profit organisations to help more young people (aged 14+) and adults take up and keep a sporting habit for life.
Grow participation
For further information and to apply visit: www.sportengland.org/funding/small_grants.aspx
£300 – £10,000
Awards For All England
Awards for All England is part of the Big Lottery Fund. It offers grants of between £300 and £10,000 for projects that improve communities, and the lives of people within them. It is for voluntary and community groups, schools and health organisations, parish and town councils.
Community organisations and groups
For further information and to apply visit: https://www.biglotteryfund.org.uk/global-content/programmes/england/awards-for-all-england
£150,000
Inspired Facilities
Inspired Facilities is focused on making it easier for local community and volunteer groups to improve and refurbish sports clubs or transform non-sporting venues into modern grassroots sport facilities.
Refurbish buildings
For further information and to apply visit: http://inspiredfacilities.sportengland.org/
Various
Thomas Cook
This fund has a particular emphasis on helping disadvantaged young people under 18. It can be awarded in addition to a Sport England grant and can be used to supplement a larger scheme to cover revenue funding, maintenance and running costs or personal equipment.
Coaching and project running costs
For more information on applying as part of an Inspired Facilities application see here: http://inspiredfacilities.sportengland.org/about/what-is-inspired-facilities/thomas-cook-childrens-charity or to apply separately download the application here: http://www.thomascookchildrenscharity.com/resources/
£250,000
Community Sport Activation Fund
This funding is available for projects that will focus on the local community with informal and family oriented activities.
Local grassroots sport
Further information is available on the Sport England website: http://www.sportengland.org/funding/our-different-funds/community-sport-activation-fund/
£500,000
Improvement Fund
The Improvement Fund aims to invest £45m of National Lottery funding into medium-sized projects that will improve the quality and experience of sport. The Improvement Fund will award grants worth £150,000 to £500,000 into sustainable projects with a clear local need. It bridges the gap between Sport England's Iconic Facilities fund which invests in large-scale, multi-sport facilities and their Inspired Fund which supports small-scale community clubs.
Sustainable local projects
For further information and to apply visit: www.sportengland.org/funding/improvement_fund.aspx
£300,000 – £500,000+
Big Lottery Fund
Every year BIG gives out millions of pounds from the National Lottery to good causes. The money goes to community groups and to projects that improve health, education and the environment.
Community groups and projects that improve Health, Education and the Environment
For further information and to apply visit: www.biglotteryfund.org.uk/