Information
Information about the Junior Inter-Regional Regatta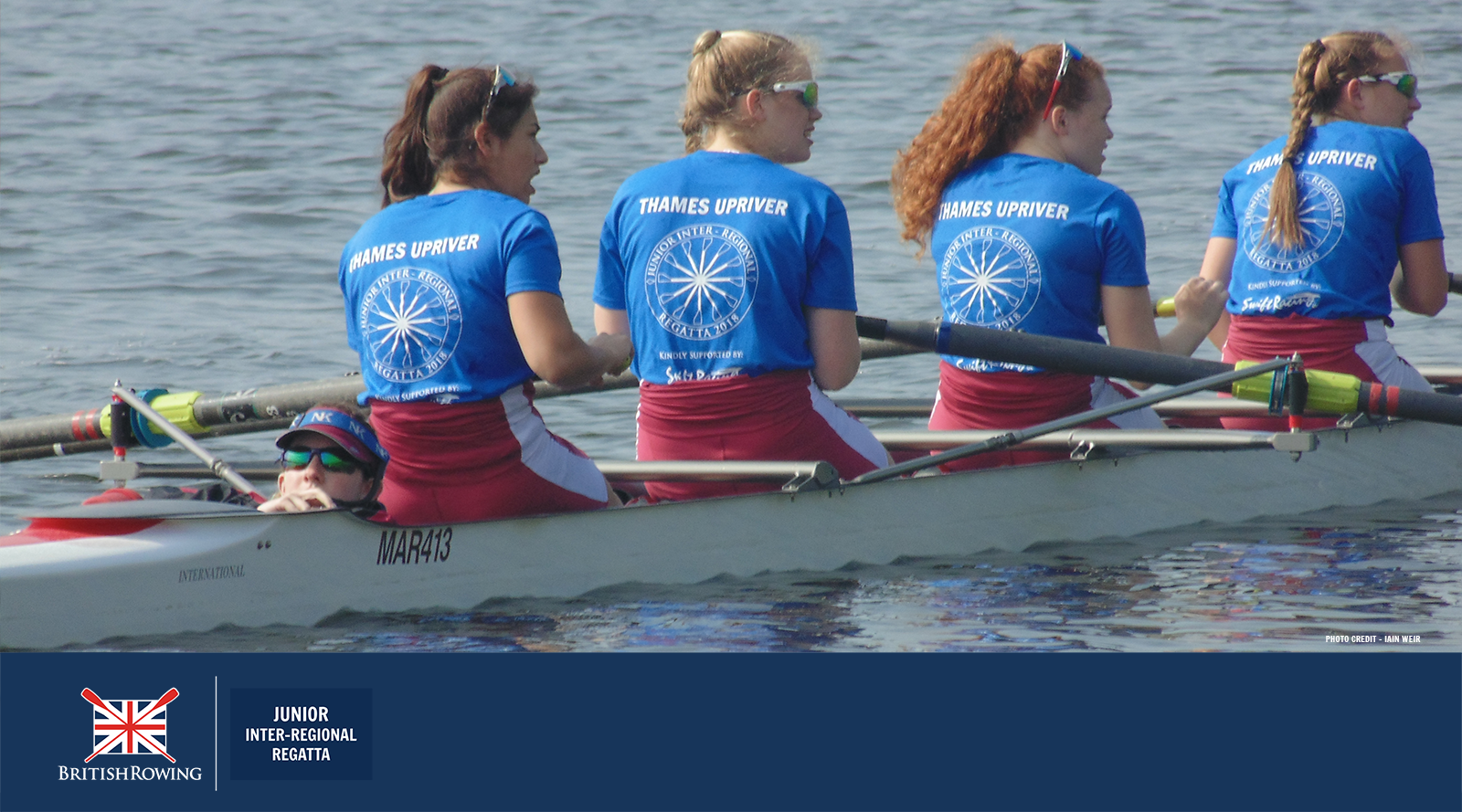 | Event Information | |
| --- | --- |
| Dates: | 27 April 2019 |
| Time: | 8am-6pm (subject to schedule) |
| Location: | Peterborough City Rowing Club, Thorpe Meadows, Peterborough, PE3 6LN |
Event Information:

Dates:
27 April 2019
Event Information:

Time:
8am-6pm (subject to schedule)
Event Information:

Location:
Peterborough City Rowing Club, Thorpe Meadows, Peterborough, PE3 6LN
Competitor information
| Important documents | |
| --- | --- |
| Notice of Competition | Download here |
| Draw | When available |
| Competitor Instructions | When available |
| Provisional race timetable | Download here |
Important documents:

Notice of Competition
Important documents:

Draw
When available
Important documents:

Competitor Instructions
When available
Important documents:

Provisional race timetable
Regional contacts
Club Information
Gazebo pitch reservations
Each of the twelve JIRR Teams is allocated one free gazebo space.  If you require any extra gazebo spaces please click here to reserve your pitch.
Car parking
Car parking is available on site, in designated car parks.
Filming and media
All competitors at the Junior Inter-Regional Regatta need to be aware that the event may be streamed live online (on British Rowing's YouTube channel) and that British Rowing and other media, including photographers, will be at the event and have permission to publish images and content captured at the event, online and in print.
If there are any concerns that you, your athletes or the parents of your athletes have in the run up to, or during the event, please contact the Event Welfare Advisor, Luke Dillon.
Safeguarding
The Organising Committee of the Junior Inter-Regional Regatta recognises their duty of care to ensure that all reasonable steps are taken to provide a safe environment for all those attending the regatta in whatever capacity. For more information click here.